Partner & Earn with Mulberry
Spread the word about Mulberry, help your audience save on product protection, and earn money for every user you refer. It's a win-win-win.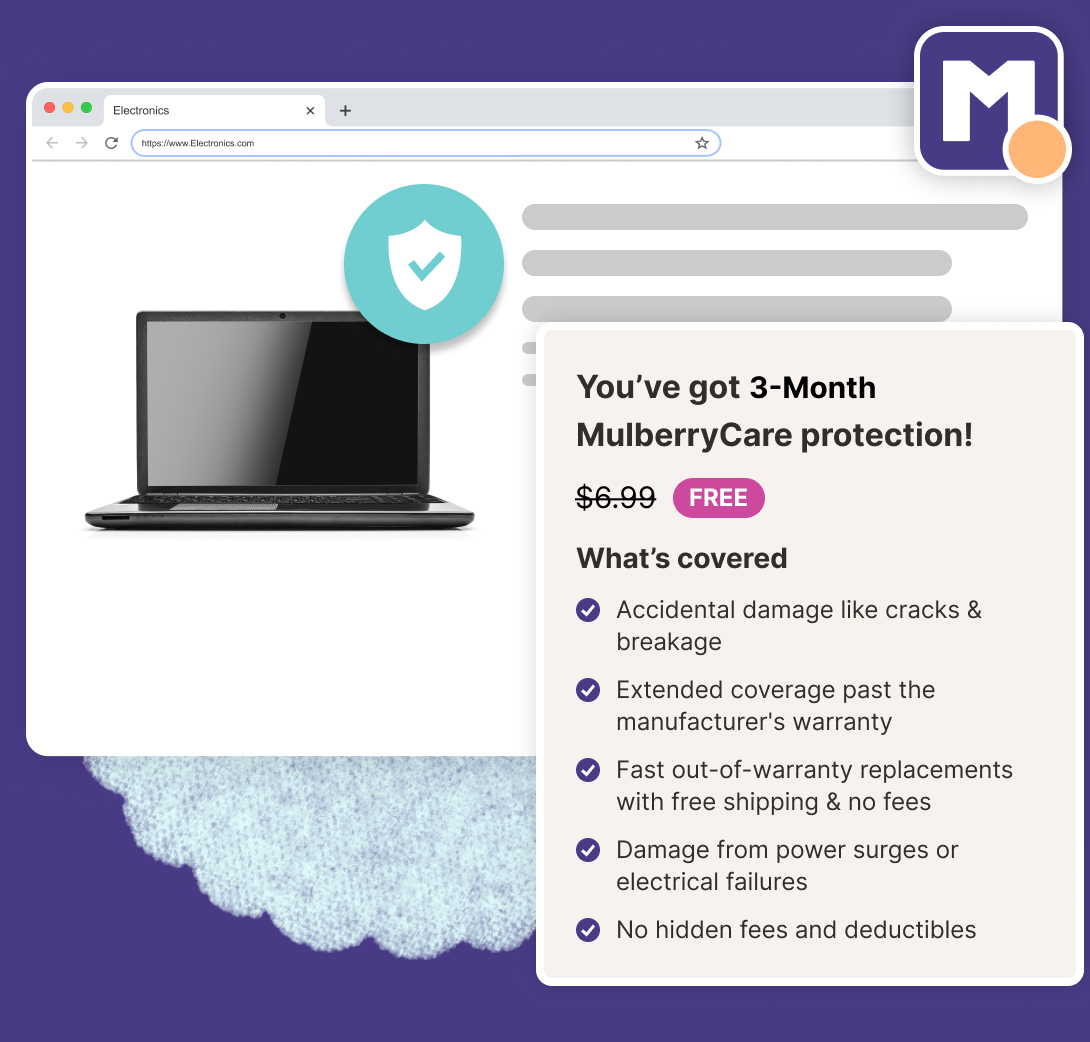 Who is this for?
Content & Media Sites
Have a high traffic blog or media site? Write about Mulberry & earn $ for each referral.
Influencers & Creators
Have a great following with fans who need free MulberryCare? Spread the word and get paid.
Community-Oriented Brands
If your brand loves giving benefits to your members, from financial solutions to shopping discounts, let's talk!
Deal & Promo Destinations
Your audience loves deals, and we've got one that they'll love. Start sharing the Mulberry offer today.
Why partner with Mulberry?
Competitive Commission
Earn $ for each referral and bonuses for even more engagement. Signing up is free, and both you and your referral have multiple ways to earn.
Unique Consumer Value
Offer a benefit not available from anywhere else. Free product protection increases consumer savings in a time of increasing prices and limited stock.
Quality Assets & Responsive Team
Get access to custom-built quality assets, including a variety of imagery, banners, and messaging. Plus if you need anything else, just ask our team!
Room for Growth
Grow with us! We're excited to expand each successful relationship, offering a quick path to scale up your earnings. We're thinking big, and so should you.