Free Estimate
Calculate Your Extended Warranty Revenue
How much revenue could you be making by offering extended warranty plans?
By offering product protection plans, you can create lifelong customers while seeing significant revenue impact. Provide a few inputs and our team will estimate how much revenue you could be making!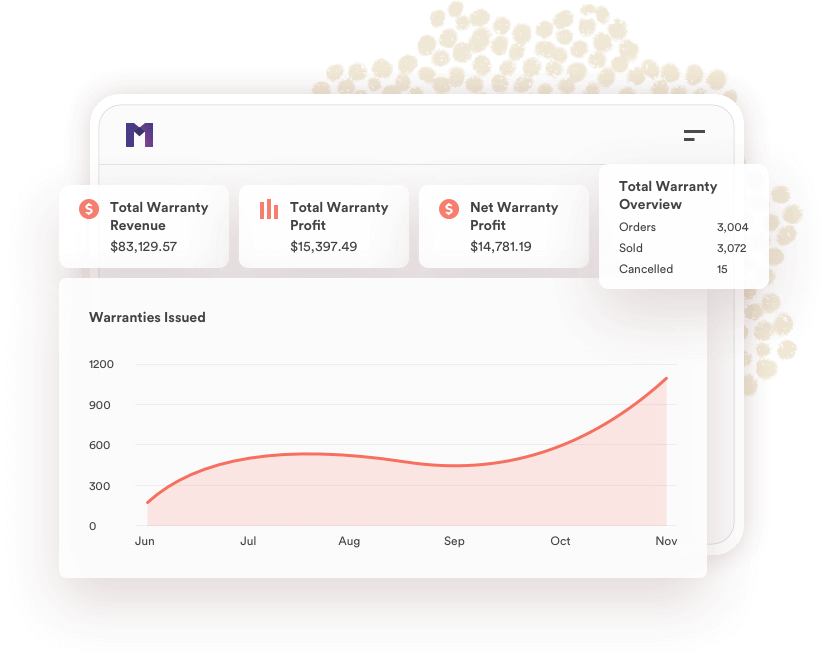 Request a Free Profit Estimate
Please share a bit of information about yourself, your business, and your product protection program goals.
Why offer

protection plans?
Take care of

customers who are investing in your brand by offering extended coverage

Drive revenue with a high-margin offer that customers want

Launch a program at no cost or operational impact on your team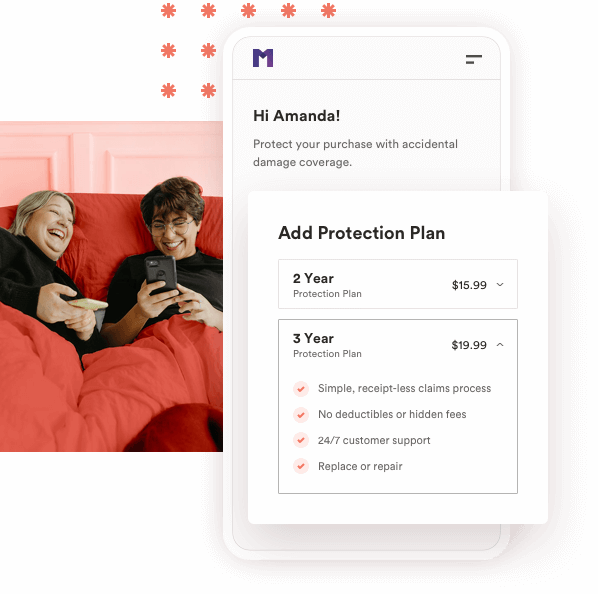 Partner

with Mulberry
for your product protection program
How it
works
Unlock incremental revenue by embedding extended warranty offers seamlessly into the customer journey. See how Mulberry takes a people-first approach to product protection while driving increased revenue for your business.
Partner with our experienced team to strategize optimal offers, pricing, and placements to maximize your results.
Integrate through one of our plug-and-play or custom ecommerce implementations, and establish a seamless internal operations flow.
Launch your program with a variety of placement options, like on-site product pages and carts, or post-purchase pages and emails.