Effortless Savings with Mulberry
Start saving in seconds with the Mulberry browser extension by your side.
☑️ Free 1-year product protection at your favorite stores
☑️ Peace of mind with accidental & product defect coverage
☑️ Savings on auto insurance, travel insurance, & more!

Add to Chrome - it's free!
Save with Mulberry when you shop at over 5,000 online retailers
02
Shop & Save
Shop online at your favorite retailers and we'll handle the rest. We'll give you a friendly nudge if products you browse or add to your cart are eligible for protection, or if we have any available perks.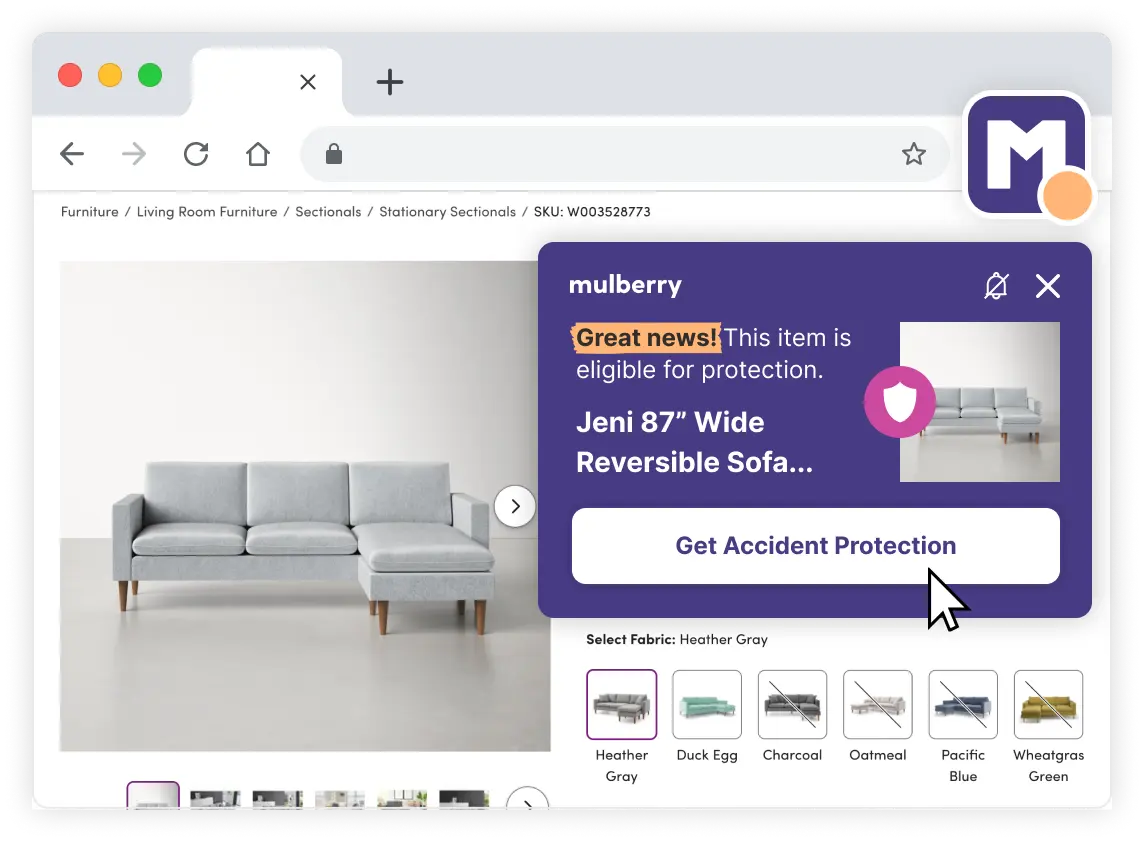 03
Customize Your Coverage
Looking for longer coverage? No problem. Easily upgrade from a free 1-year MulberryCare plan at the lowest rate on the market.
04
Enjoy More Savings
Browse our suite of MulberryPerks for more ways to save, including deals on car insurance, customizable travel insurance coverage, and more.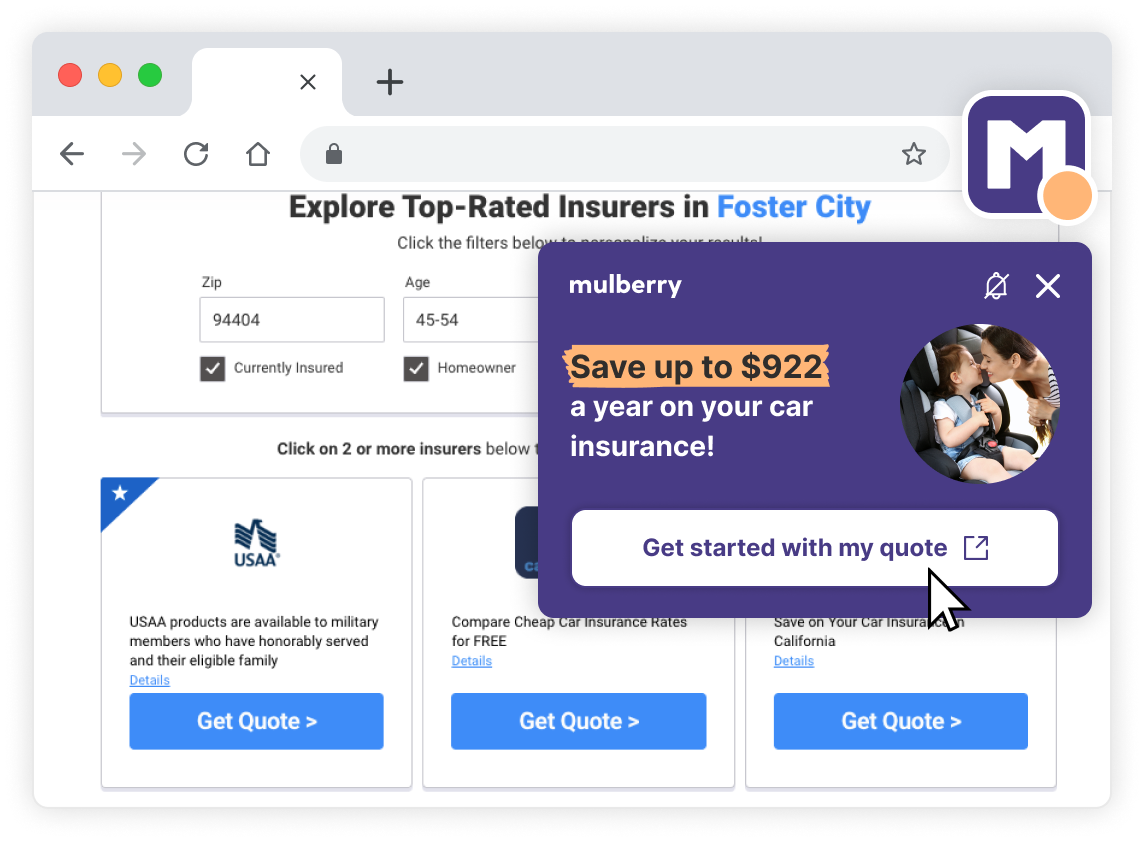 New Planholders
Select your plan, manage your coverage, and connect with our team at any time.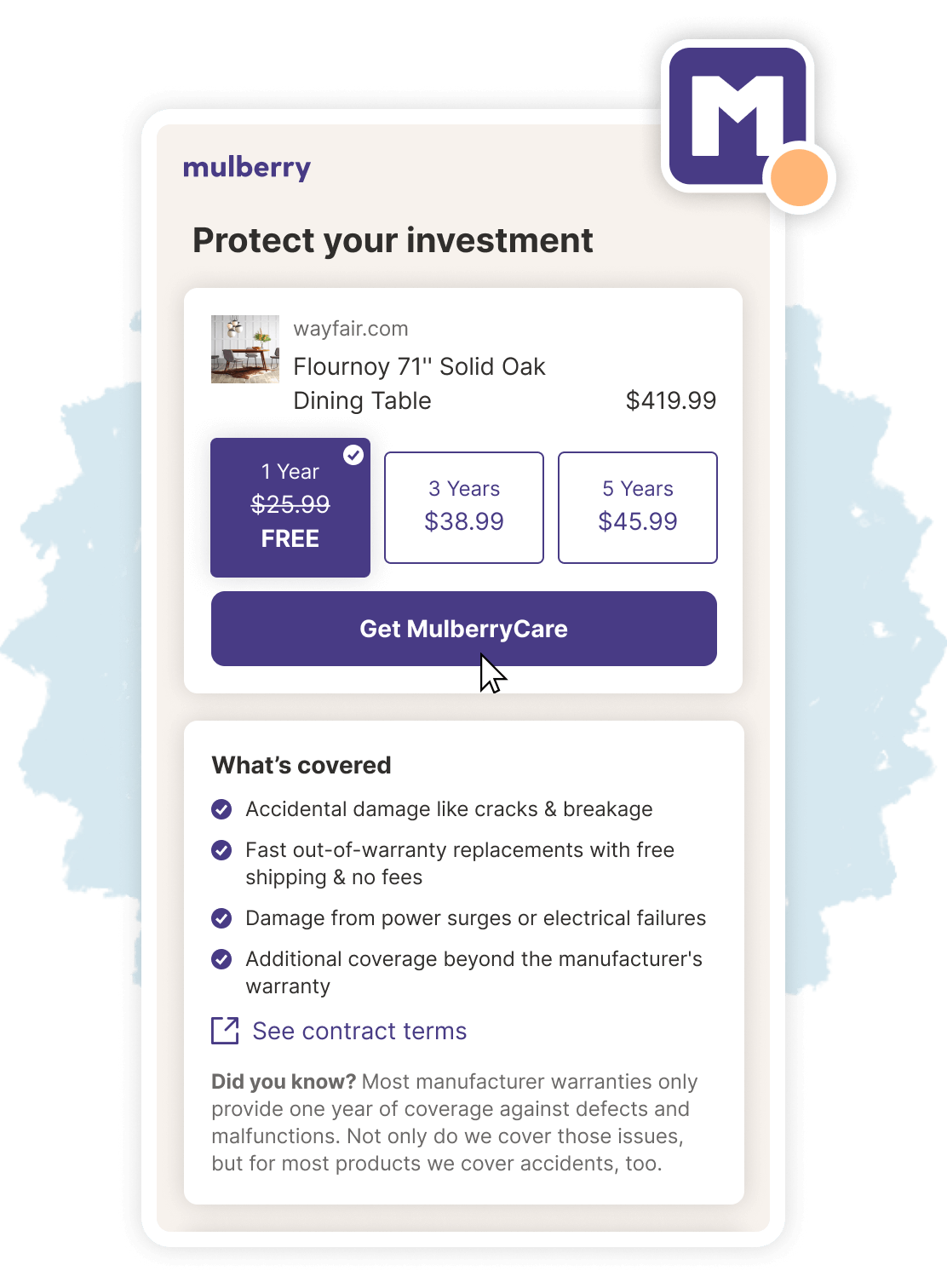 Select a Plan
Add a free 1-year MulberryCare product protection plan through our browser extension or purchase a plan at the lowest rate from our featured retail partners.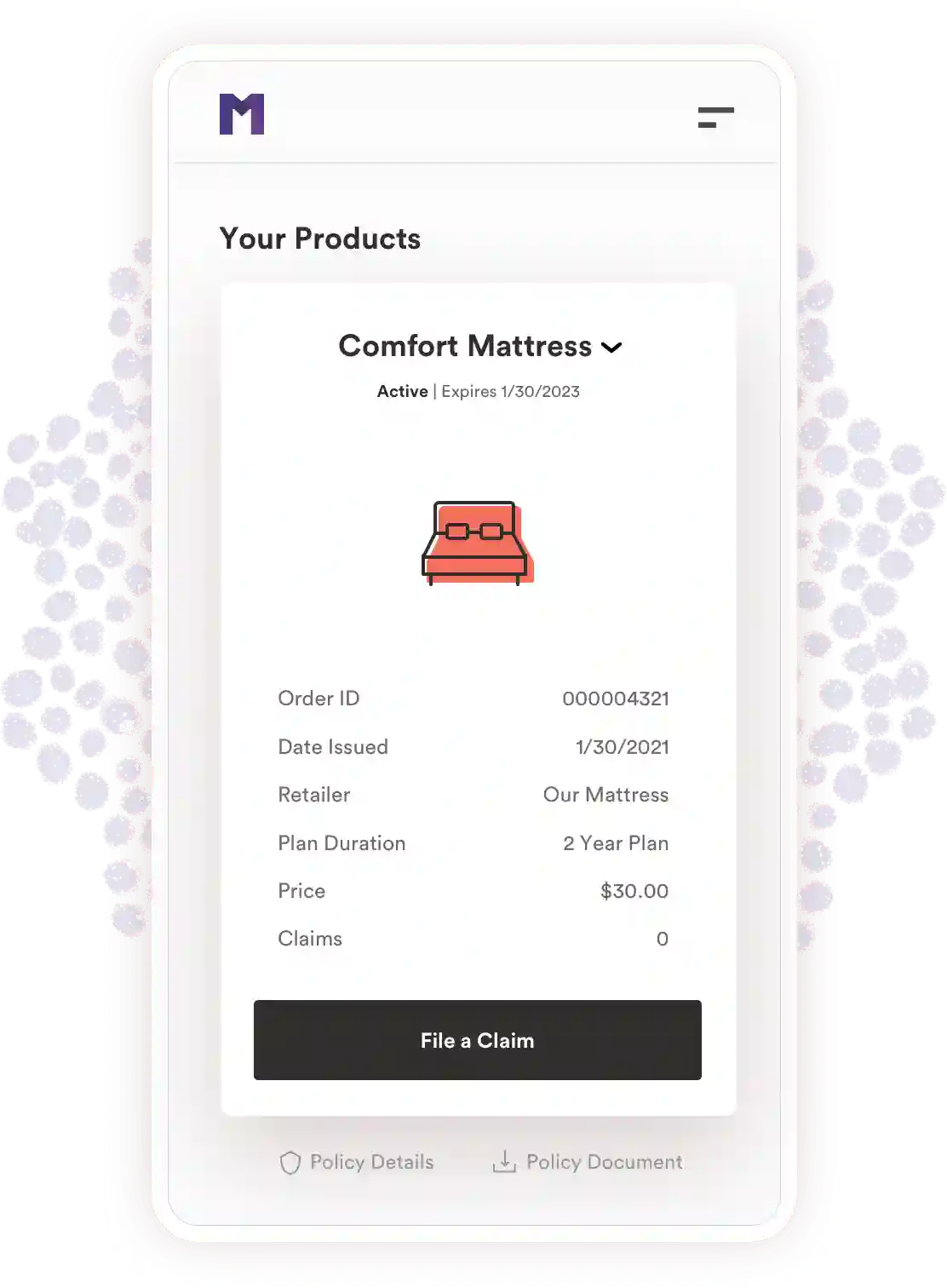 Access Your Dashboard
Log in to view plan and coverage details, file claims, or chat with our best-in-class customer support team 24/7.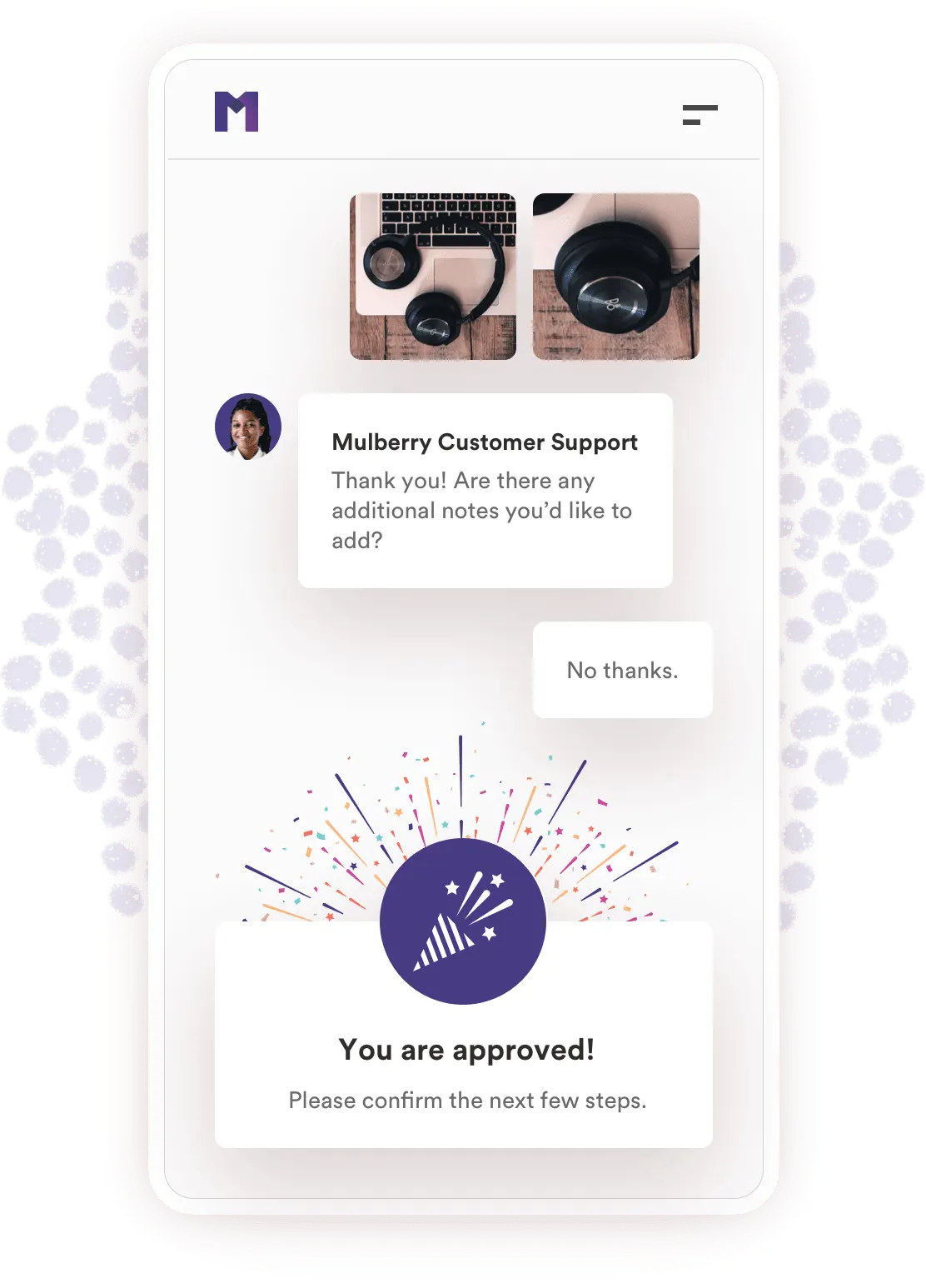 Enjoy Hassle-Free Coverage
Deductibles? Hidden fees? Nope! Enjoy real-life coverage without jumping through hoops to understand your plan. We put people first here at Mulberry – no gotchas, fees, or legalese.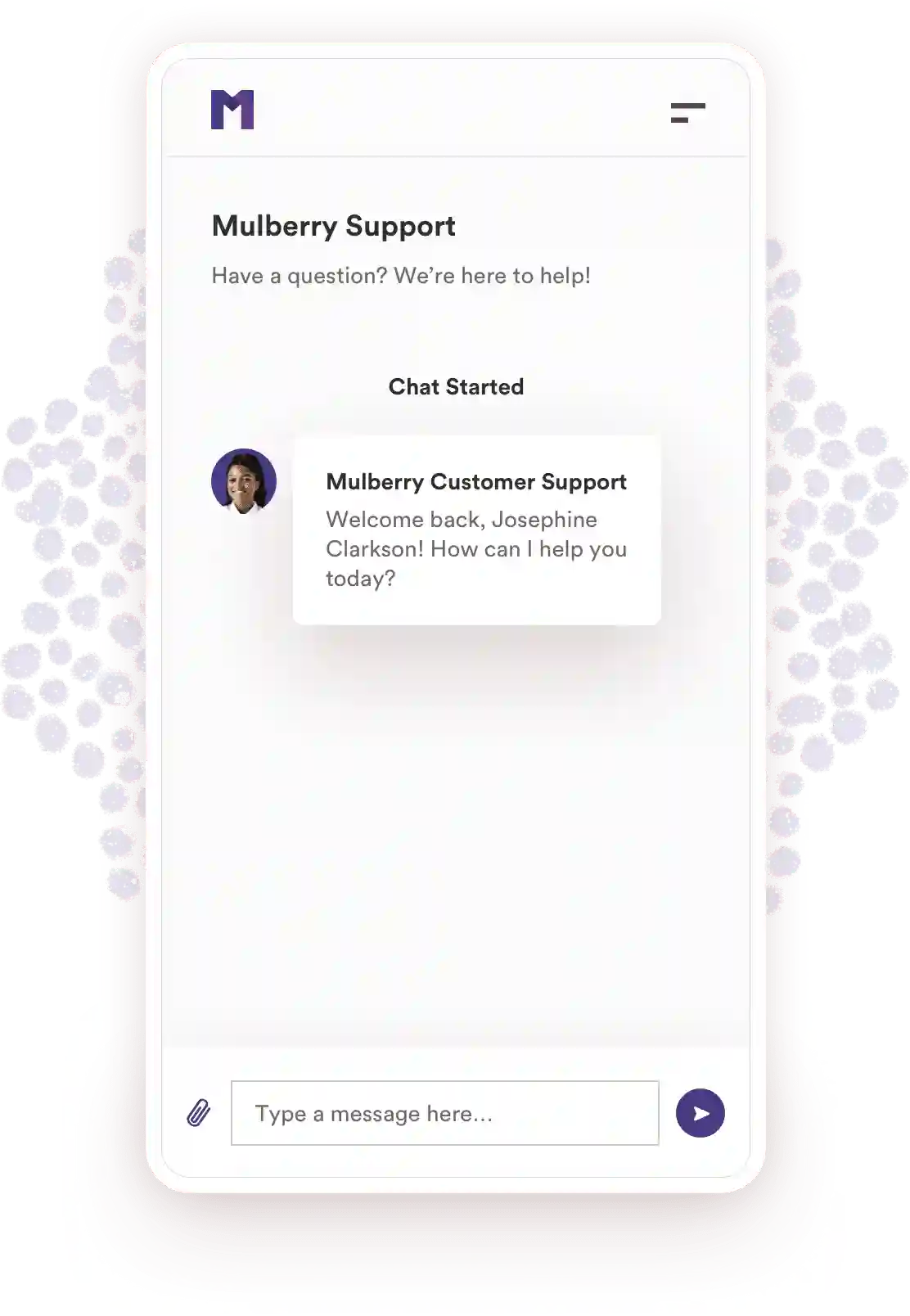 Manage with Ease
Time to file a claim? Log in to your dashboard and chat with our support team, available 24/7.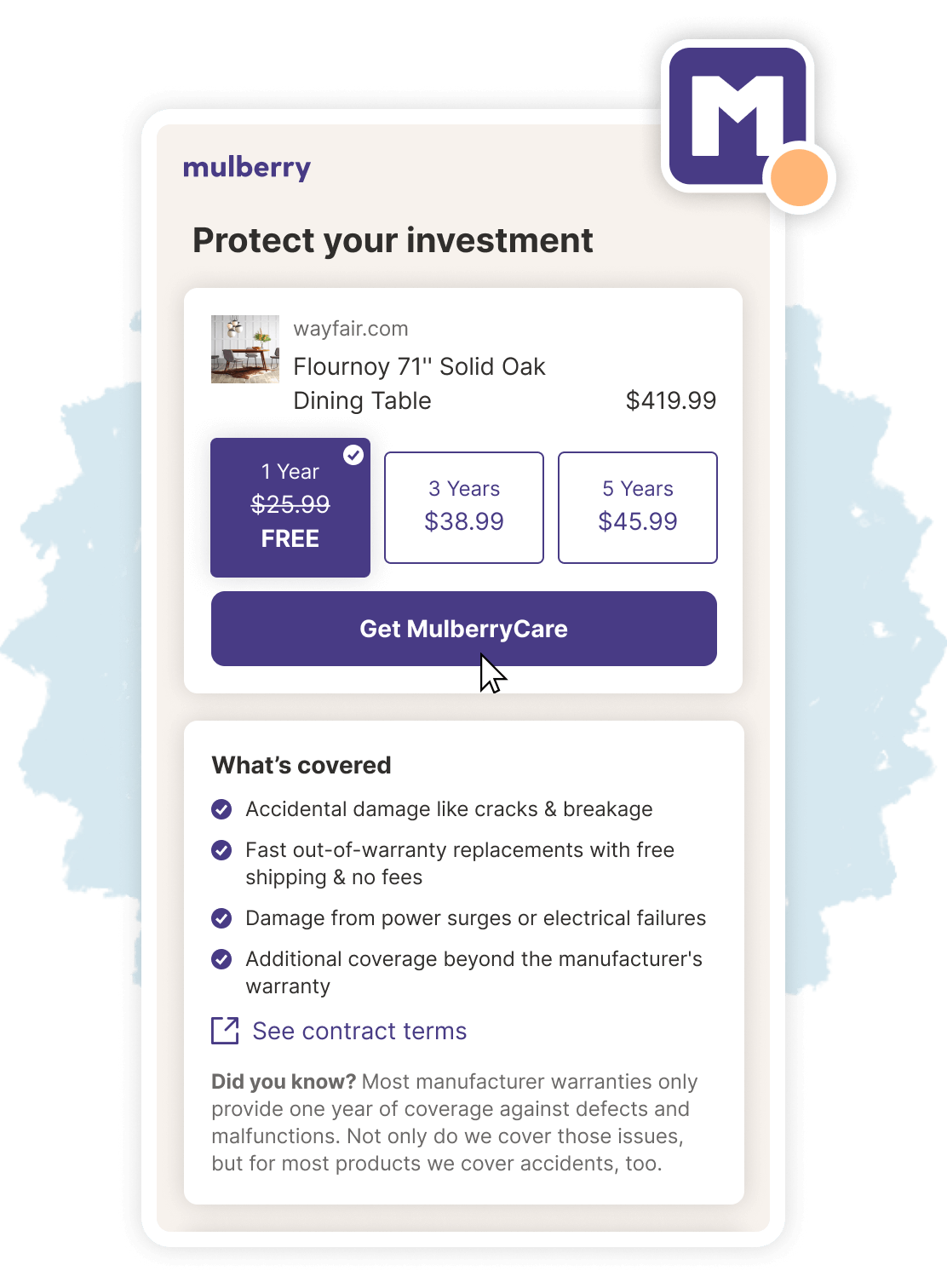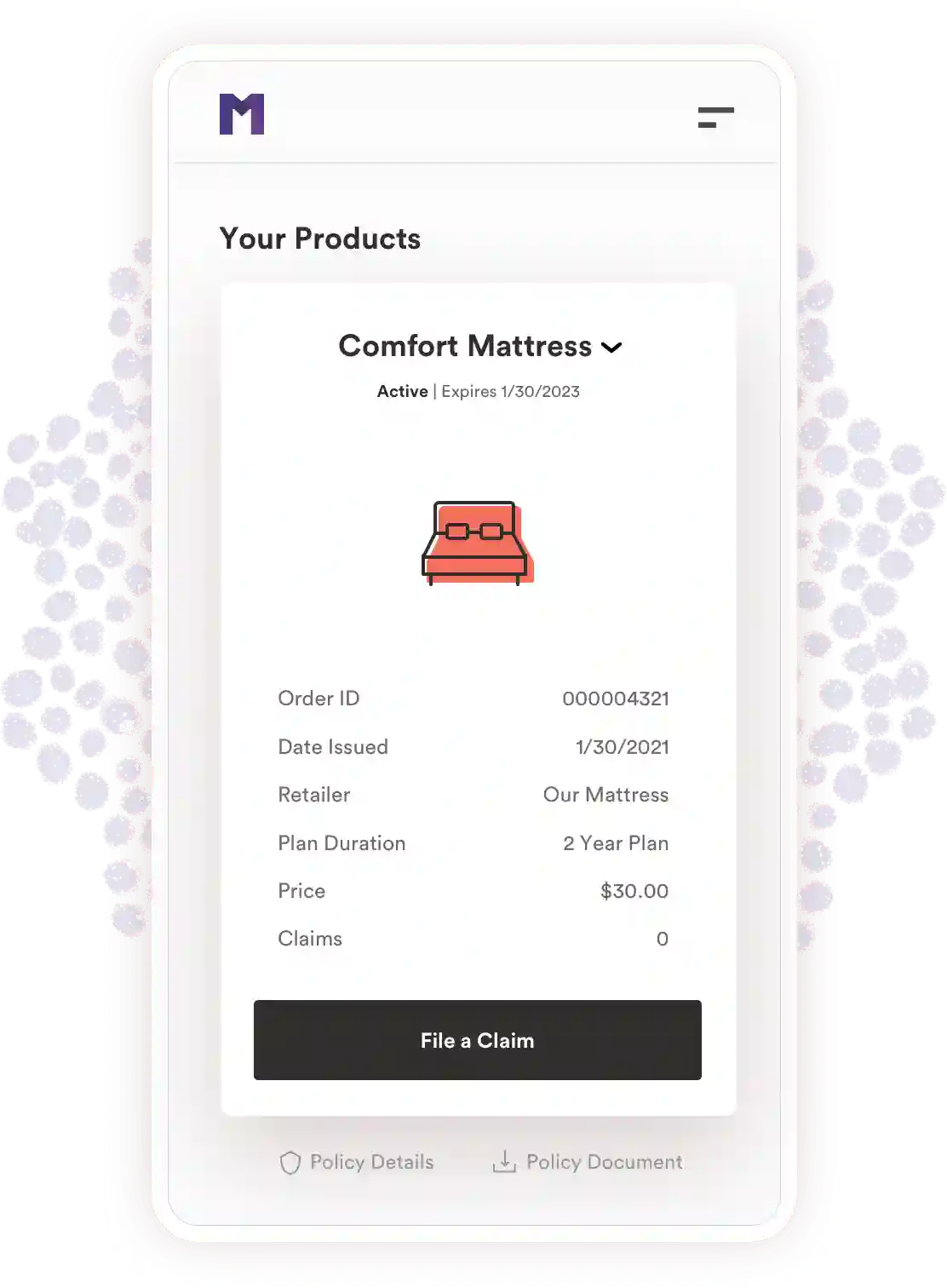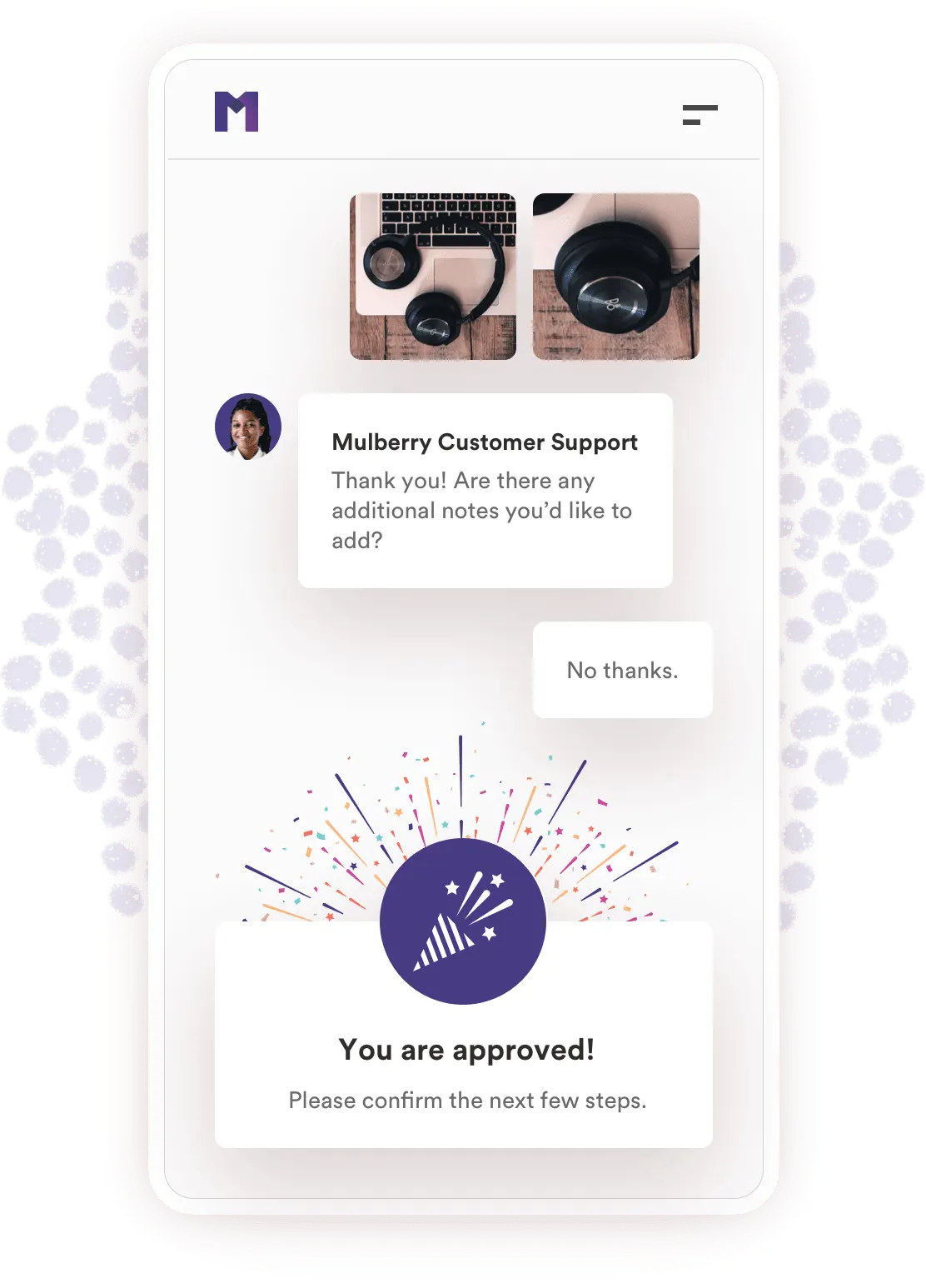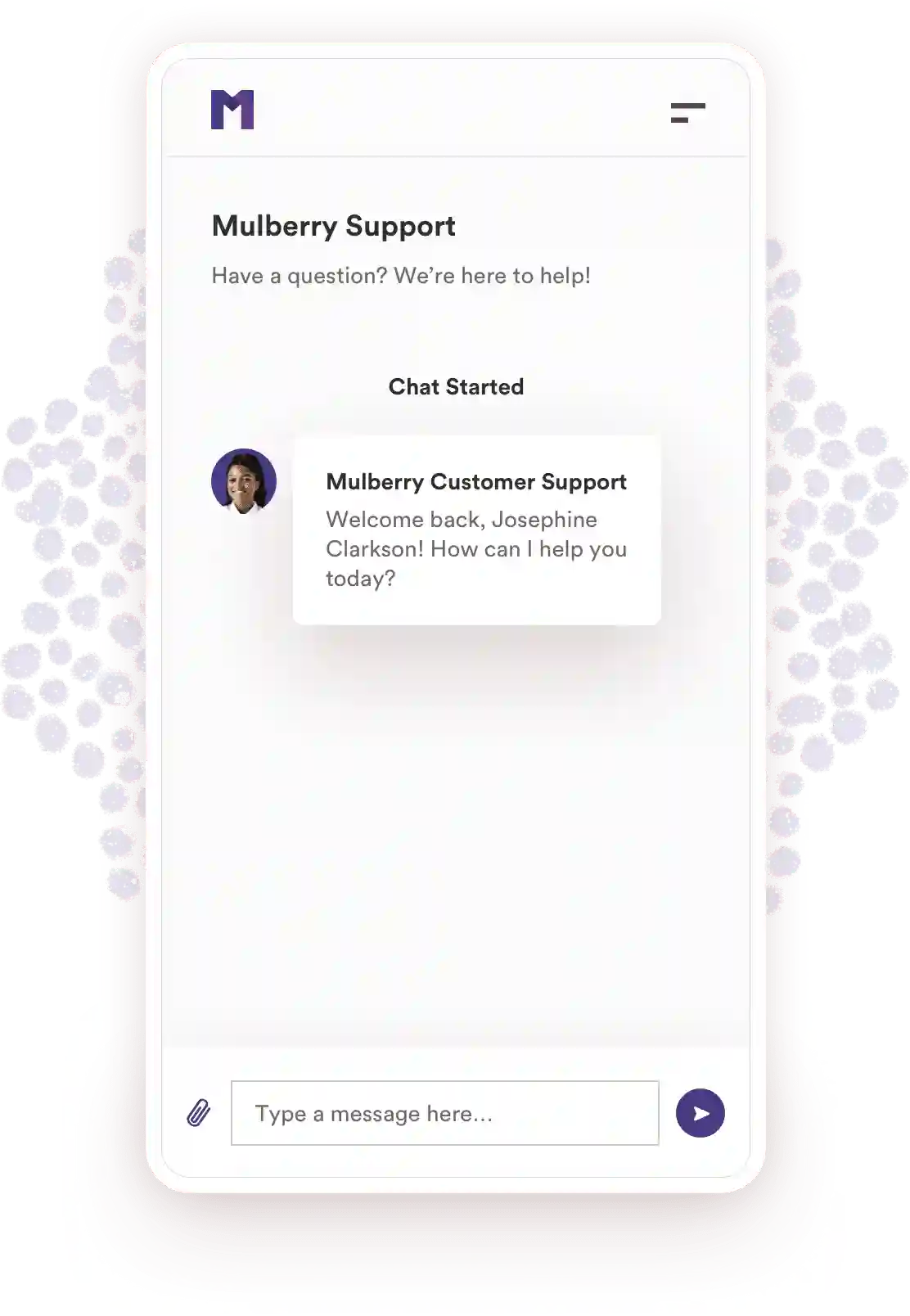 Customers love Mulberry
Customer service is excellent - my agent helped me with everything I asked. She was always very helpful and knowledgeable and very friendly, she made me feel good about her and Mulberry!
Adam D.
Very quick and efficient. The outcome was a replacement just as described in the policy.
Nancy M.
Extraordinary customer service every step of the way. I am grateful for the follow-ups done to be sure I had a good experience from beginning to end. I love your company and the dedication of the customer service team. Thank you and thank you again.
Candace J.
I had a great customer service experience when I needed to transfer a warranty. Gina not only walked me through the process, she also sent me an easy-to-use checklist. During the entire discussion, she was professional, courteous, and informative. Thanks again for your help.
Patrick C.
Extremely friendly, helpful, and concise! Wonderful customer service.
Nikki L.
Great customer service - the promptness to my email was outstanding. Thanks for everything.
Carlos J.
Especially helpful in a difficult situation. I appreciate the immediate feedback and help.
Jeff M.
Sandy was very helpful and understanding. I appreciate her help very much.
Chandler H.
Kitty was very professional, and understanding about the problem I was having transferring the warranty to the correct person who actually paid for it. Thanks again Kitty.
Charmaine D.
Very helpful and kind. Thank you very much.
Loretta P.