Product protection you can count on.
Drops, spills, scratches, and surges… when life happens, we're here with comprehensive coverage that protects your purchases for the long haul.
Meet MulberryCare
Get free protection wherever you shop
Download our new browser extension to get 12 months of free accident protection wherever you shop online. Spills, drops, rips, cracks, malfunctions, and more: it's all covered!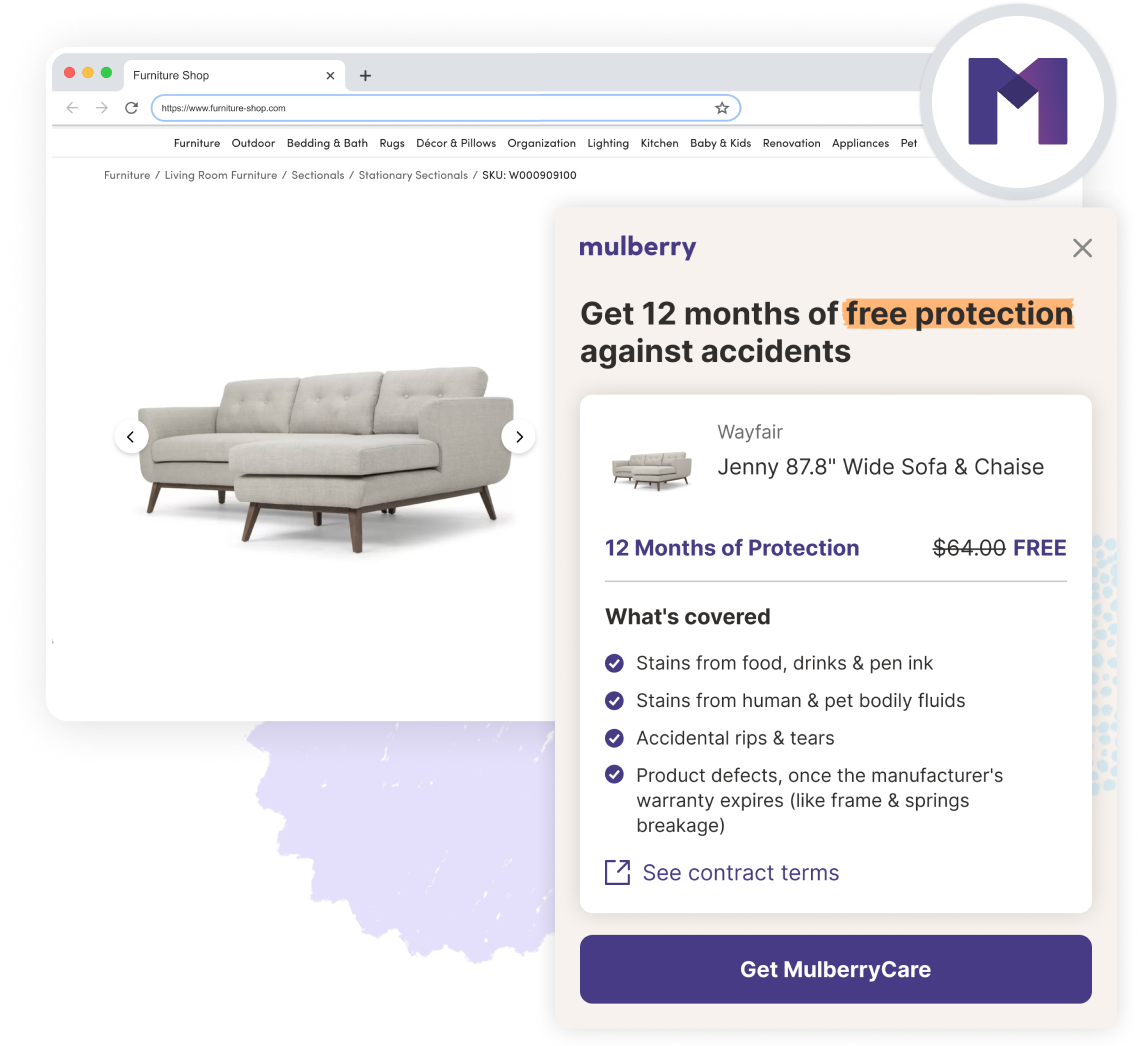 How it works
Select a Mulberry protection plan when you shop online, whether a free MulberryCare 12 month offer or longer Mulberry plan.
Access your personalized dashboard to view your plan details, file a claim, or chat with our customer support team 24/7.
File claims hassle-free and enjoy fast repairs or replacements — without any deductibles or hidden fees.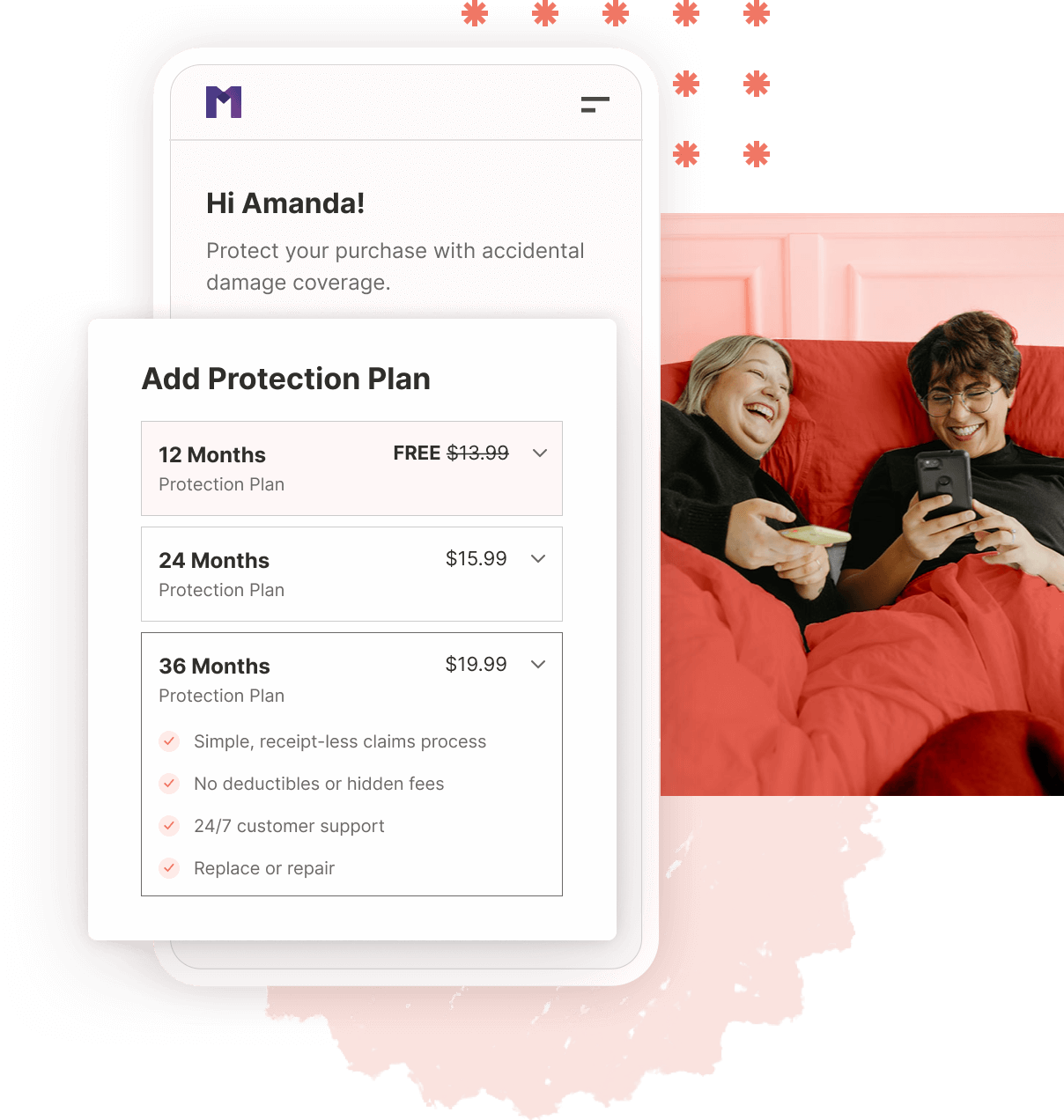 Protection for when life happens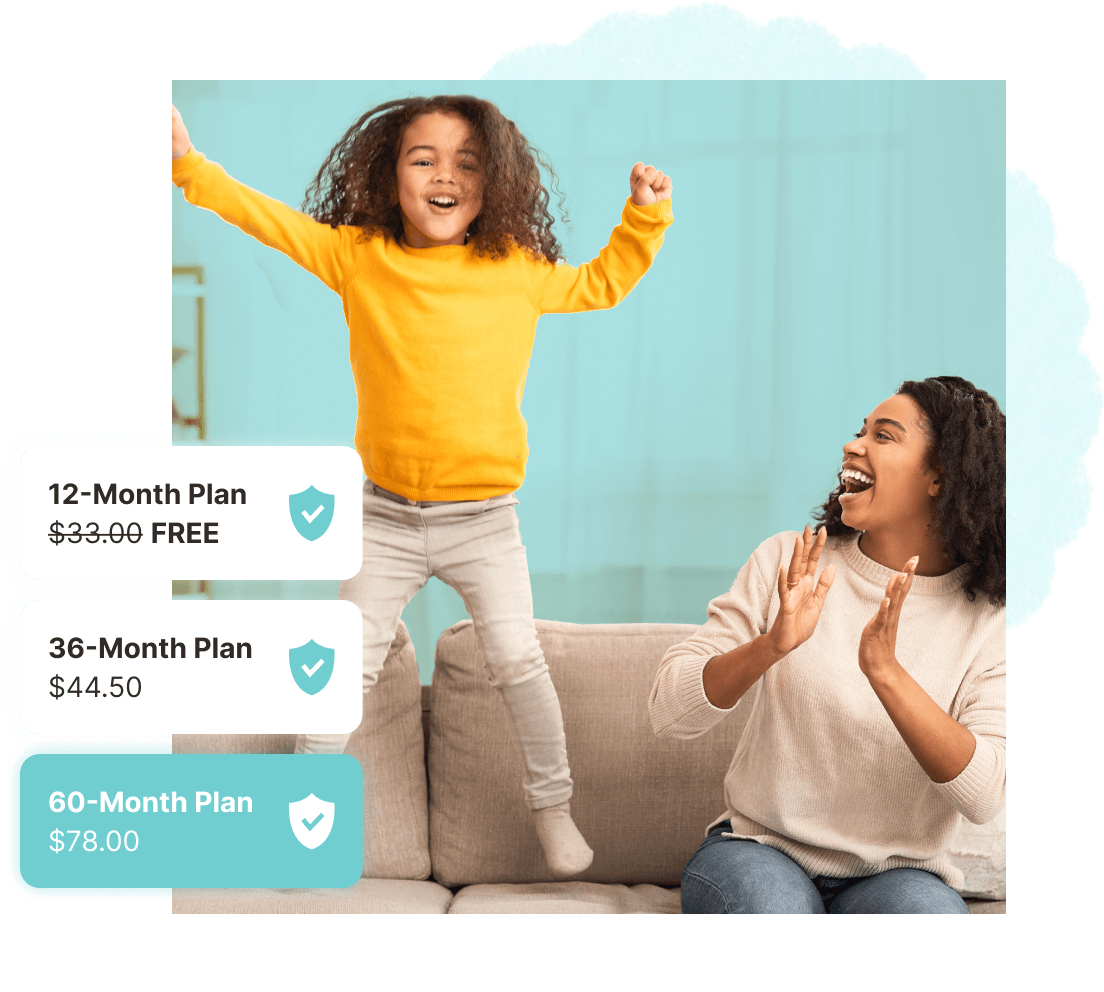 Coverage for
real-life

product issues

We know life can get messy. That's why we offer comprehensive coverage — from scratches and cracks, to stains and malfunctions. Enjoy the peace of mind that comes from knowing your favorite products are protected.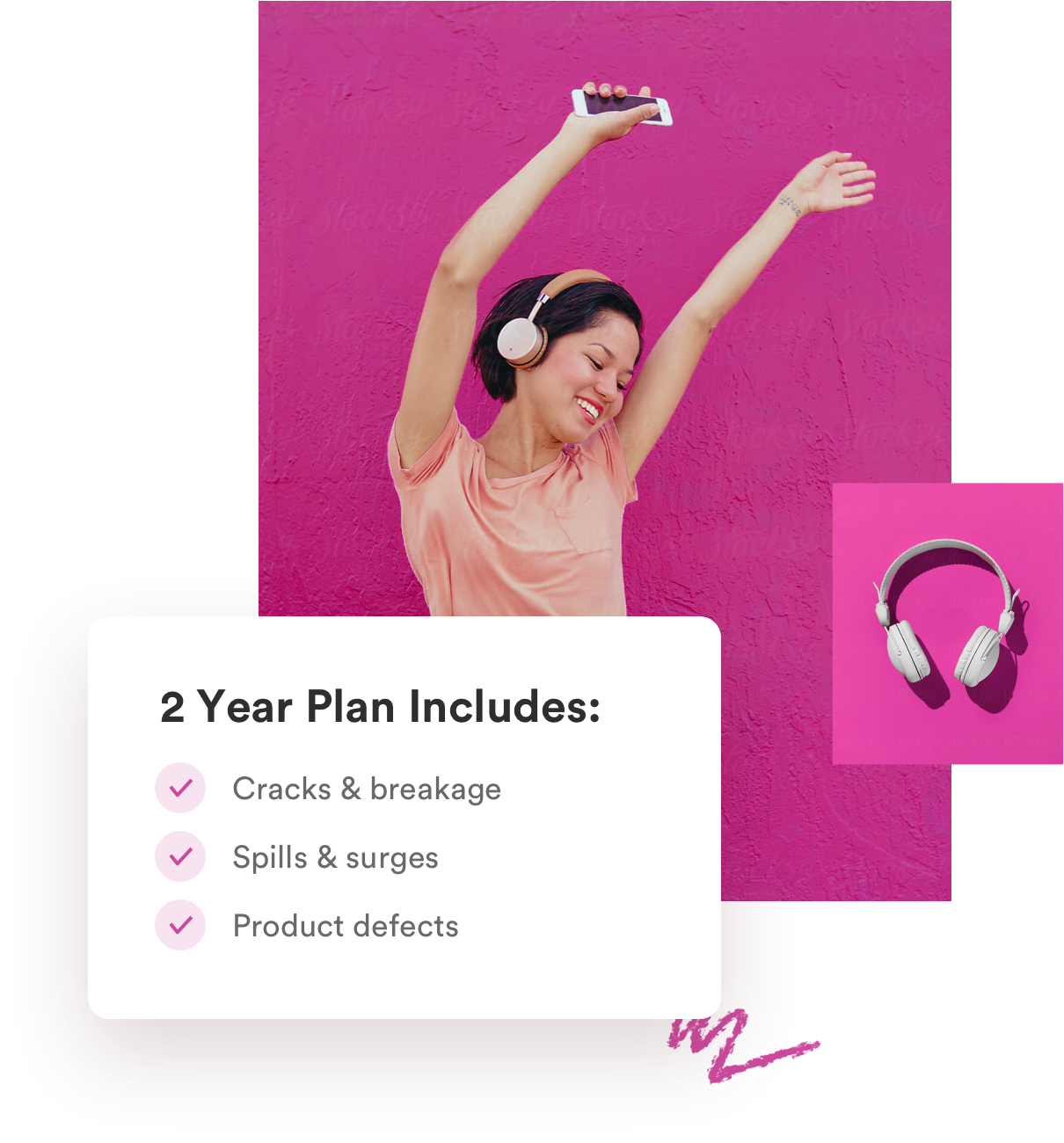 No more

confusing contracts

No nasty surprises here! We'll always be transparent and upfront about what your plan covers, where things stand with your claims, and how we'll find a solution for you. That means never having to decipher legalese or comb through fine print to use your warranty.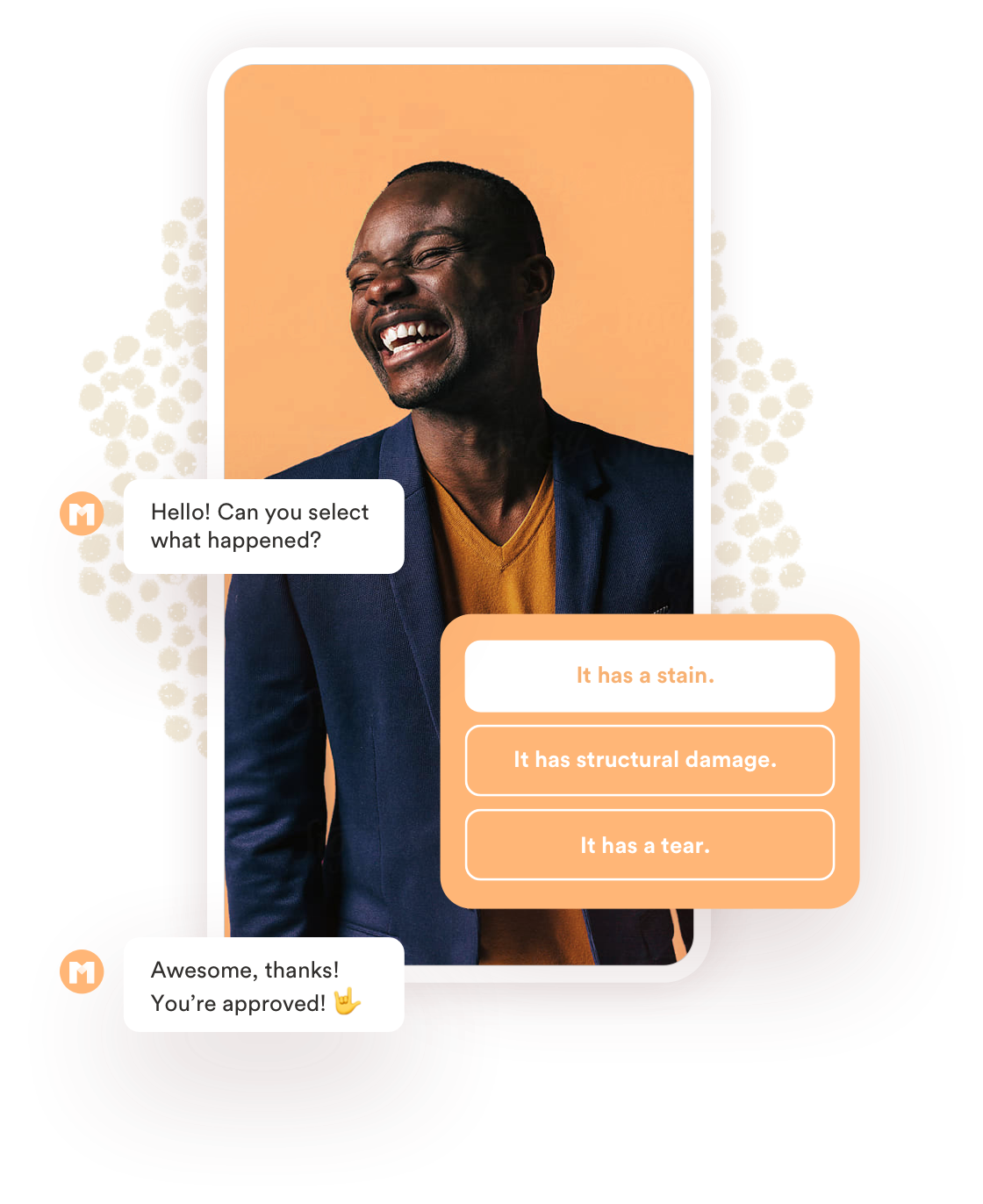 Hassle-free

protection

With Mulberry, there are no hoops to jump through to file or resolve a claim. From automated approvals to 24/7 support, our team is ready to address your issue quickly and thoroughly so you can get back to doing the things you love.
What real customers say
Customer service is excellent - my agent Kathryn helped me with everything I asked. She was always very helpful and knowledgeable and very friendly, she made me feel good about her and Mulberry!
Adam D.
Very quick and efficient. The outcome was a replacement just as described in the policy.
Nancy M.
Extraordinary customer service every step of the way. I am grateful for the follow-ups done to be sure I had a good experience from beginning to end. I love your company and the dedication of the customer service team. Thank you and thank you again.
Candace J.
I had a great customer service experience when I needed to transfer a warranty. Gina not only walked me through the process, she also sent me an easy-to-use checklist. During the entire discussion, she was professional, courteous and informative.
Patrick C.
Extremely friendly, helpful, and concise! Wonderful customer service.
Nikki L.
Great customer service - the promptness to my email was outstanding. Thanks for everything.
Carlos J.
Especially helpful in a difficult situation. I appreciate the immediate feedback and help.
Jeff M.
Sandy was very helpful and understanding. I appreciate her help very much.
Chandler H.
Kitty was very professional, and understanding about the problem I was having transferring the warranty to the correct person who actually paid for it. Thanks again Kitty.
Charmaine D.
Very helpful and kind. Thank you very much.
Loretta P.