Contact Our Partnerships Team
Partner with Mulberry to Boost Customer Acquisition & Loyalty
Partner with Mulberry to offer a customized protection program that serves your business needs and your customer base. Connect with our team to learn how you can:
Set your business apart and provide customers with a high-value feature that protects their purchases at every step
Increase customer acquisition by offering unlimited shopping protection
Engage and retain customers with unique benefits that tie in seamlessly with your existing platform
Strategic partnership customized to your needs
Mulberry partners with businesses to seamlessly embed a customized protection program, delivering a unique user benefit to the consumer.
Enterprise Ecommerce Retailers
Insurance Brokers & Providers
Shopping & Affiliate Networks
Consumer FinTech Companies
Shipping & Logistics Providers
Social Commerce Platforms
Trusted by 100+ businesses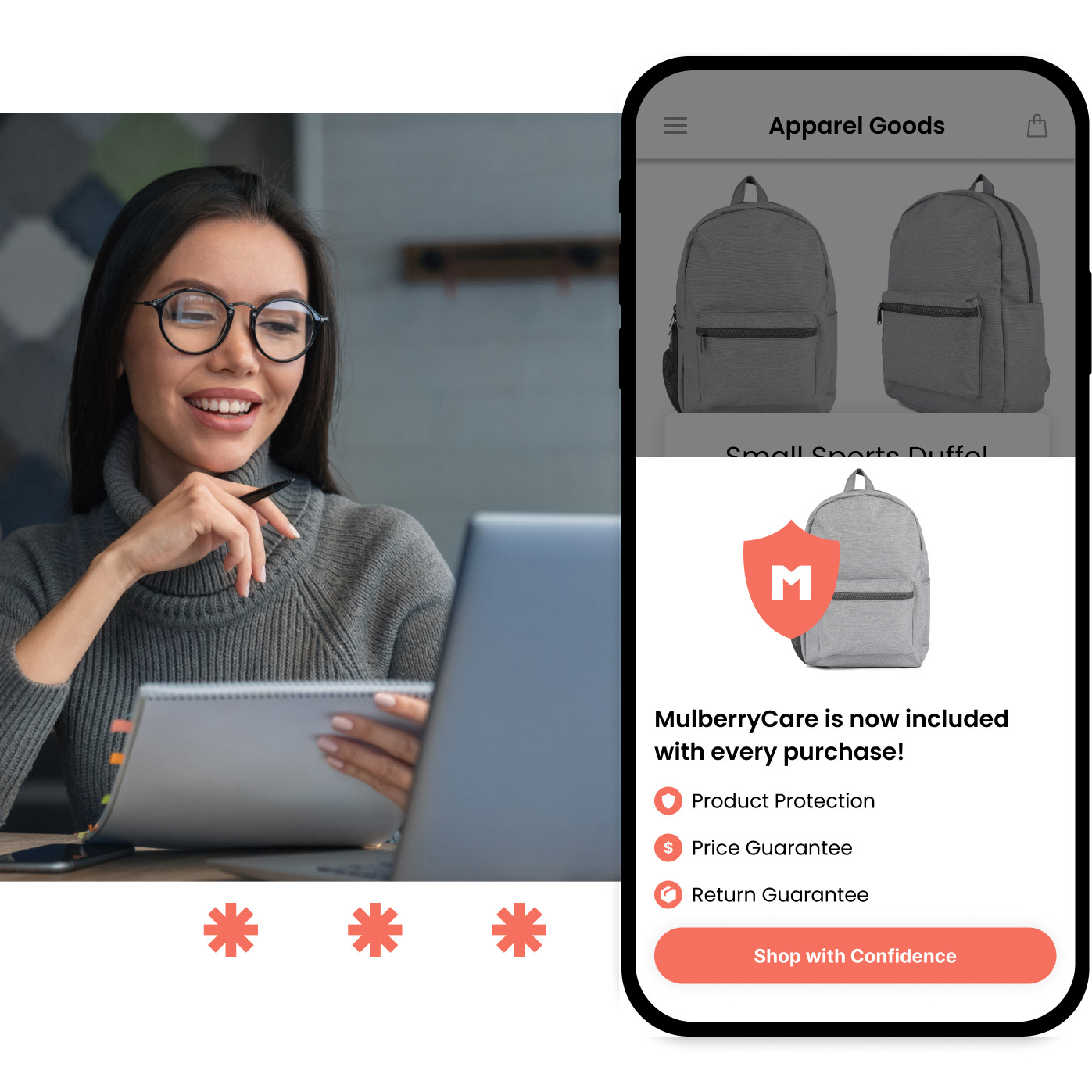 Why Mulberry
Customizable programs that leverage a suite of protection solutions, from product protection to price protection & more.
Quick and easy integrations that leverage Mulberry's APIs, flexible widgets, and proprietary machine learning engine.
World-class CX that ensures your customers can easily understand and use the protection solutions offered.