Boost Customer Acquisition & Loyalty with Mulberry
Mulberry partners with businesses to offer consumers differentiated value by embedding Mulberry protection to attract, convert, and retain customers.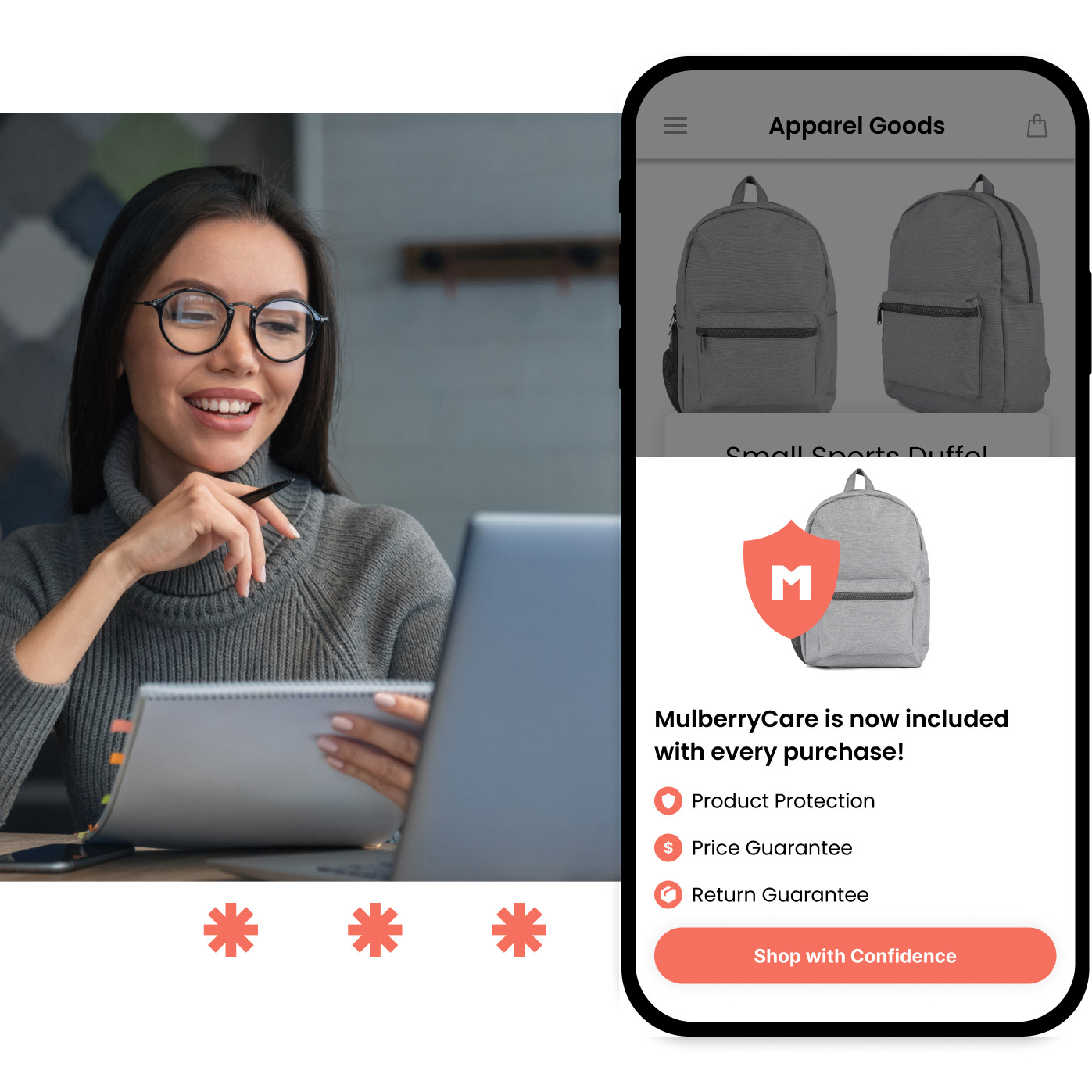 Offer Mulberry Protection as a Unique Value-Add
Mulberry partners with businesses to seamlessly embed a customized shopping protection program, delivering unique benefits to the consumer.
Enterprise Ecommerce Retailers
Insurance Brokers & Providers
Shopping & Affiliate Networks
Consumer FinTech Companies
Shipping & Logistics Providers
Social Commerce Platforms

End-to-End Shopping
Protection
Product Protection
Offer unlimited product protection as a unique customer benefit and earn incremental revenue.
Price Guarantee
Give customers peace of mind beyond their order confirmation by allowing them to protect their purchases against price drops.
Return Guarantee
Protect customers beyond the return window with our extended return guarantee.
Why Offer Shopping Protection?
Differentiated Value
Set your business apart and provide customers with a high-value feature that protects their purchases at every step.
Revenue Growth
Leverage free and paid product protection plans to drive conversion, share of wallet, and average order value, while adding a new revenue stream.
Customer Loyalty
Keep customers engaged for the long haul with a consumer benefit that continuously adds value to their online shopping experience, encouraging usage and retention.
Why Mulberry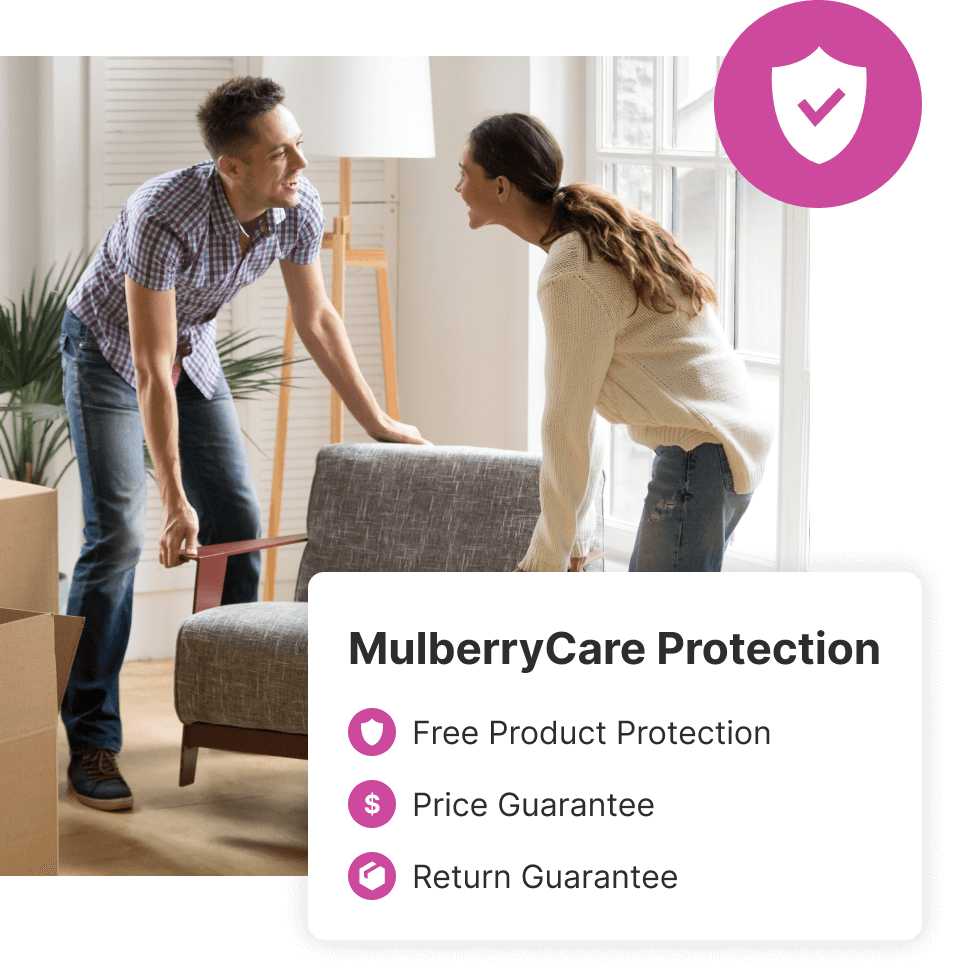 Customizable

program

Mulberry offers a custom protection program to meet the needs of your business and customer base. Beyond product protection, partners can bundle price protection, return protection, and more to deliver valuable end-to-end protection through the purchase journey.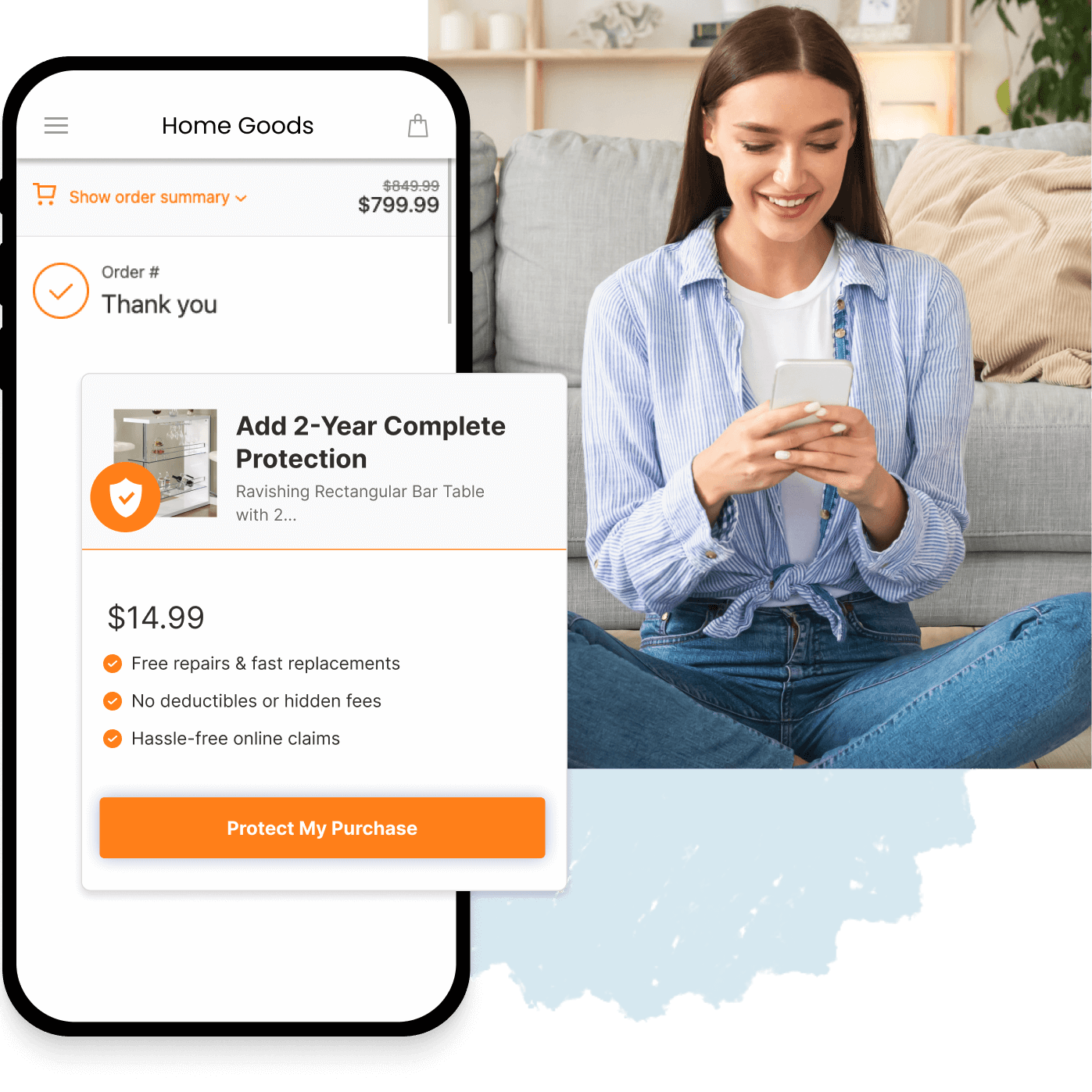 Easy to
integrate

and merchandize

Leverage Mulberry's APIs and machine learning technology to show consumers customized protection plan offers at key points in the buyer journey. Optimized integration options are flexible and easy to embed throughout browsing, checkout, and post-purchase experiences.
World-class customer
experience
Mulberry delivers people-first protection, providing your customers with clear coverage details, a simple claim-filing process, and best-in-class 24/7 customer support. Your customers are in good hands.
Meet a Growing Customer
Demand
45% of consumers
say that free product protection would significantly increase their likelihood to purchase.
40% of consumers
responded that they would prefer a shopping experience that offers protection.
38% of consumers
would not purchase a high-priced item if there was no product protection offered.