Featured brands offering Mulberry protection plans:




How it works
Customer

Brand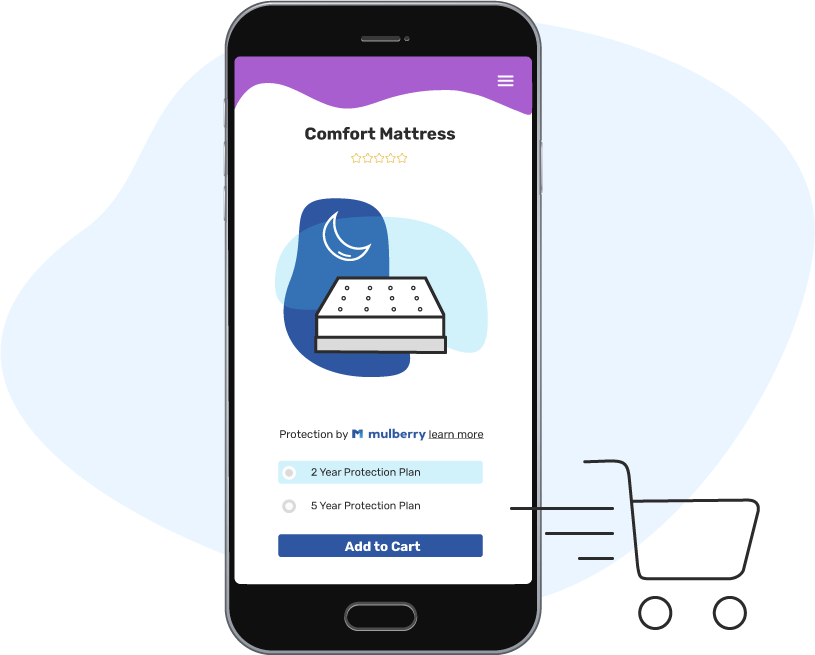 Select a Mulberry protection plan when you shop online with one of our great retail partners
Access your personalized dashboard to view your plan details, file a claim, or chat with our customer support team 24/7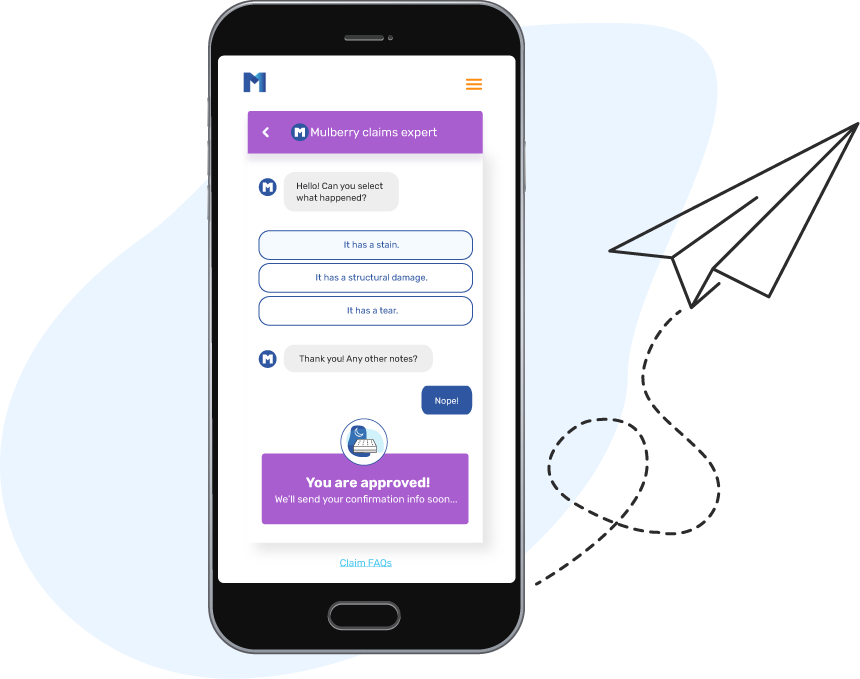 File claims hassle-free and enjoy fast repairs or replacements, without any deductibles or hidden fees
Partner with our experienced team to strategize optimal offers, pricing, and placements to maximize your results
Integrate through one of our plug-and-play or custom ecommerce implementations, and establish a seamless internal operations flow

Launch your program with a variety of placement options, like on-site product pages and carts, or post-purchase pages and emails
Coverage for real-life product issues
We know life can get messy. That's why we offer comprehensive coverage -- from scratches and cracks, to stains and malfunctions. Enjoy the peace of mind that comes from knowing your favorite products are protected.
No more confusing contracts
No nasty surprises here: we'll always be transparent and upfront about what your plan covers, where things stand with your claims, and how we'll find a solution for you. That means never having to decipher legalese or comb through fine print to use your warranty.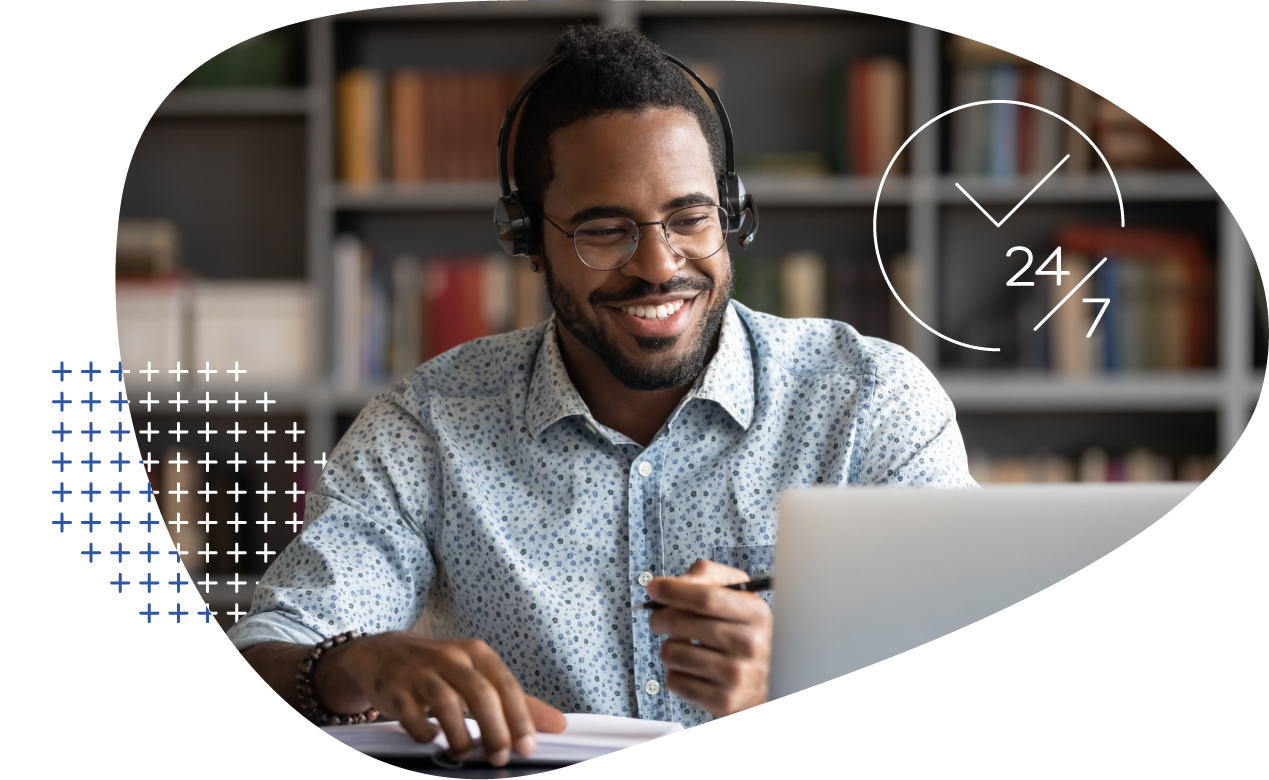 Hassle-free protection
With Mulberry, there are no hoops to jump through to file or resolve a claim. From automated approvals to 24/7 support, our team is ready to address your issue quickly and thoroughly so you can get back to doing the things you love.