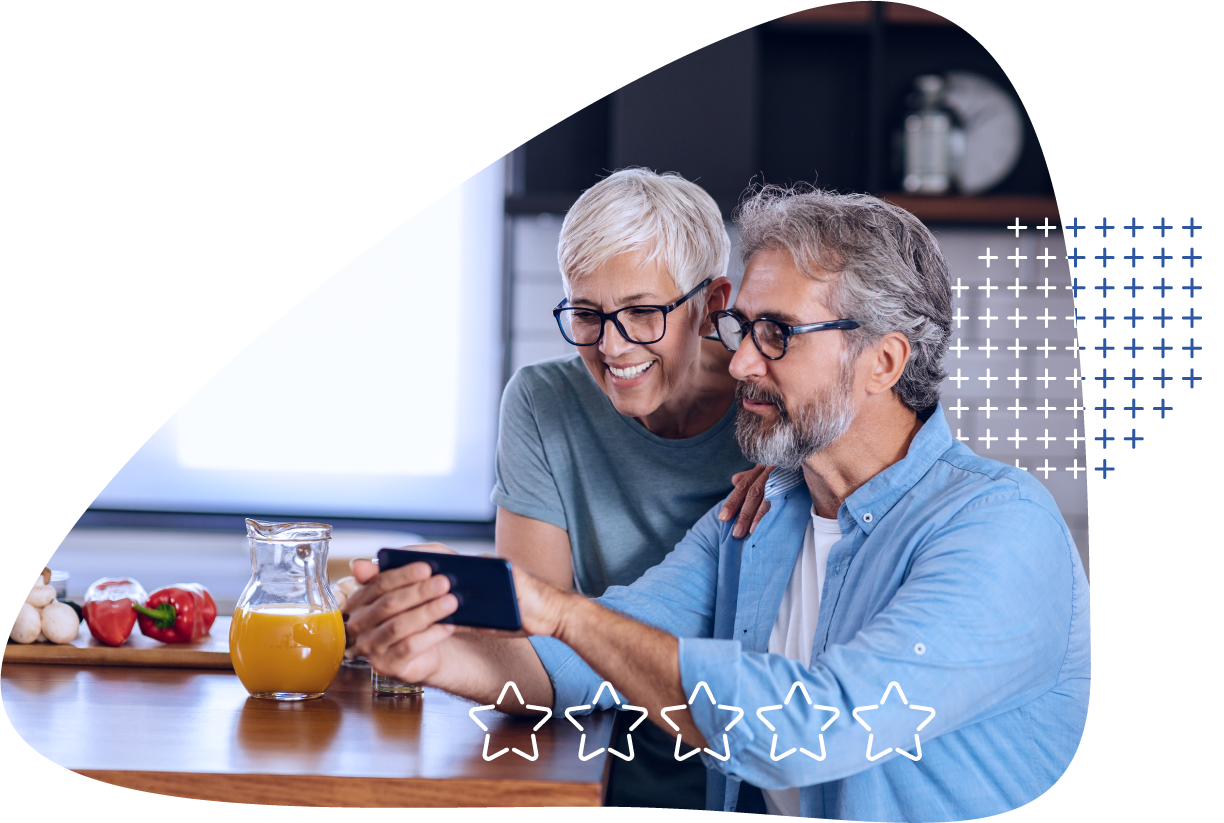 People-first, always
Your customers are our customers too, and we've invested in delivering a great experience for them. From a dedicated customer portal with visibility into claims and warranties, to rapid claims approvals and resolutions, customers can expect transparency and a high level of service at all times.
Full service program management
All claims support, repairs, and replacements can be handled by Mulberry, taking the load off of your operations and customer support teams. And data on your customers' warranties and claims can be pushed back into your merchant dashboard or internal systems for greater visibility.
Comprehensive coverage, great rates
Working with our network of insurance partners allows us to offer broad coverage options as well as competitive rates. From extended protection to accidental damage, we've got your customers covered.
Simple & scalable integrations
Mulberry integrates seamlessly with major ecommerce platforms as well as custom-built systems. Our API-based platform makes implementation much simpler for your development team, and our SKU mapping technology enables you to quickly launch warranty offers for large and frequently-changing product catalogs with no ongoing management required.



Omnichannel customization
Pre-built widgets make it easy to embed extended warranty offers throughout the shopping, checkout and post-purchase process. Plus, each placement can be highly customized to best serve your customers and reflect your unique brand.
Long term partnership
Our consultative approach starts when you first sign on and continues with ongoing optimizations -- for pricing, user experience and more -- throughout our partnership. This ensures your program meets your goals and capitalizes on the latest data and trends.
How it works
Retailer

Customer
Partner with our experienced team to strategize optimal offers, pricing, and placements to maximize your results
Integrate through one of our plug-and-play or custom ecommerce implementations, and establish a seamless internal operations flow

Launch your program with a variety of placement options, like on-site product pages and carts, or post-purchase pages and emails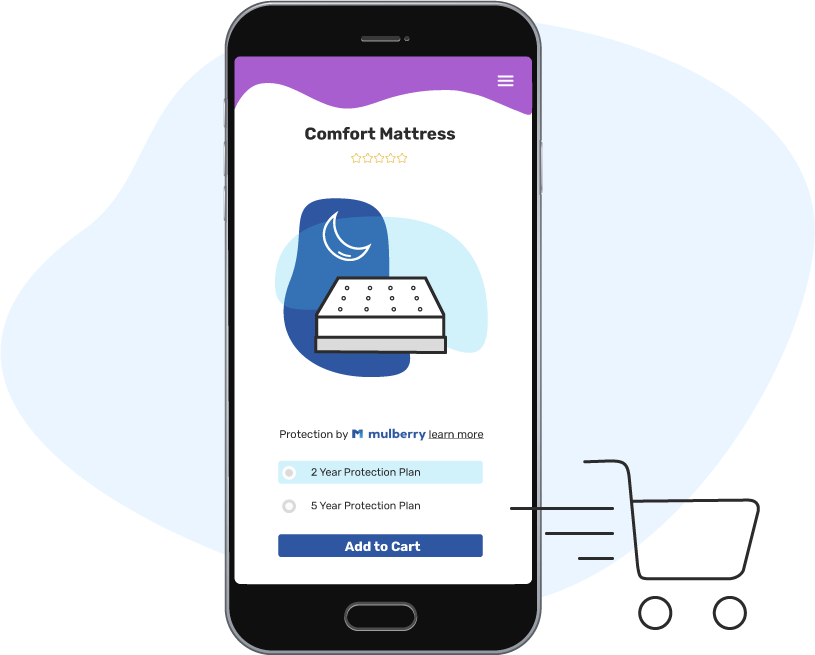 Select a Mulberry protection plan when you shop online with one of our great retail partners
Access your personalized dashboard to view your plan details, file a claim, or chat with our customer support team 24/7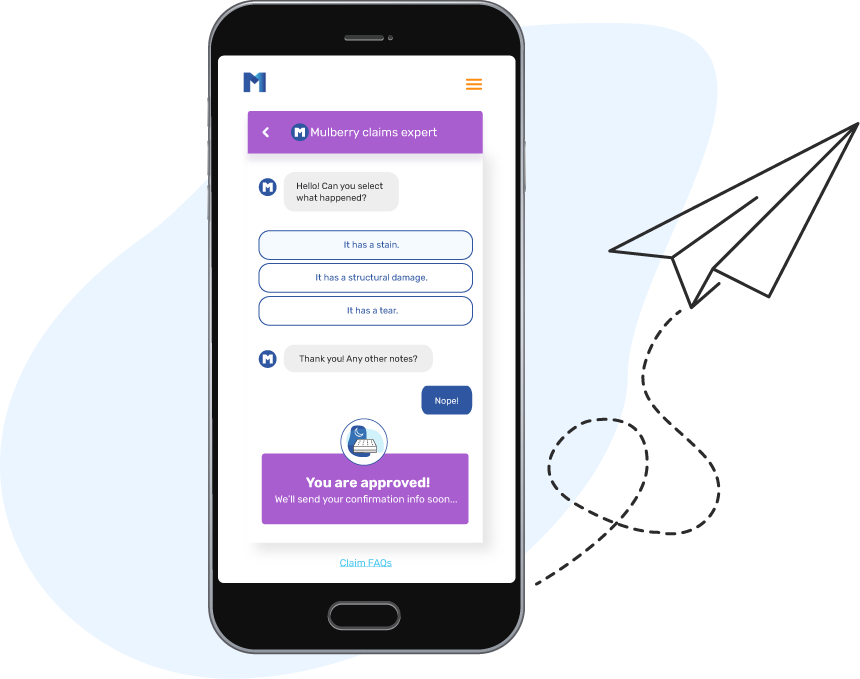 File claims hassle-free and enjoy fast repairs or replacements, without any deductibles or hidden fees