At Mulberry, we're constantly speaking with both retailers that have an existing extended warranty program and retailers without a program. In these discussions, a popular request is to understand how much profit a retailer would make by partnering with Mulberry to launch a modern extended warranty program.
To that end, we've just launched a profit calculator to give all retailers an insight into the potential profit they could make by launching the Mulberry extended warranty program!
To try out the calculator, simply visit https://www.getmulberry.com/partner-request and get your profit forecast in less than 30 seconds.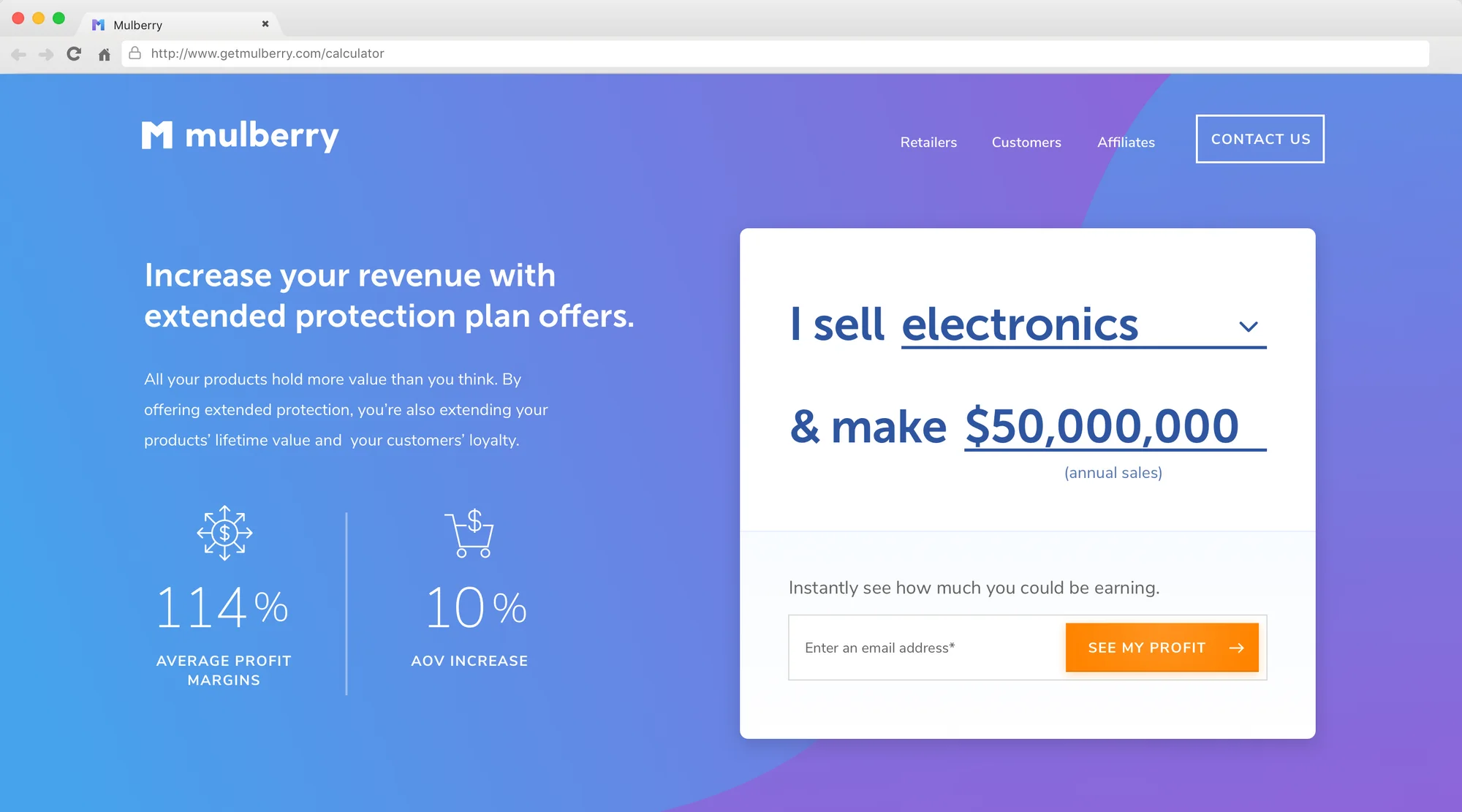 Interested in offering extended warranties to your customers? Reach out to us at Mulberry. We support most major platforms, are receipt-less, and customers love us.