Jewelry Warranties
Looking to invest in a beautiful piece of jewelry or luxury watch but worried about finding a jewelry protection plan with the right coverage? Mulberry offers affordable protection for jewelry, even an unlimited protection option so you can protect all your valuables under one plan. Retail jewelry product protection plans can help preserve your investment and ensure you can enjoy (and flaunt) your fancy bauble for years to come.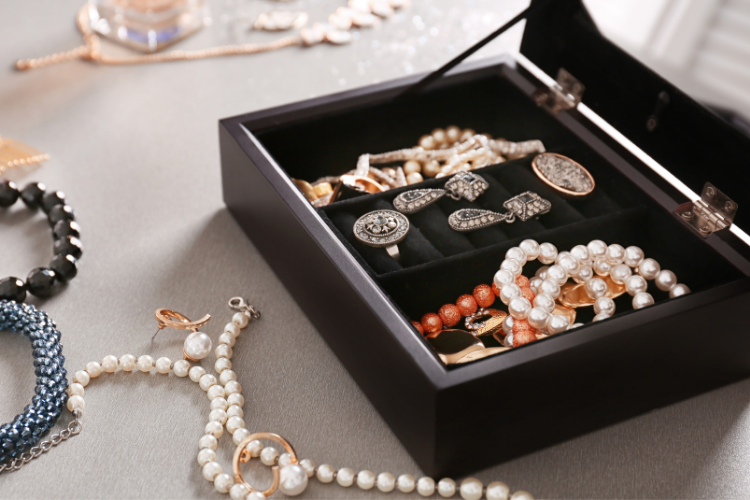 Are jewelry warranties worth it?
With a Mulberry jewelry protection plan, you won't have to worry about paying to replace or repair your expensive jewelry. Most jewelry protection plans don't cover accidental damage or normal wear and tear, leaving you wondering what you're really paying for. Mulberry Unlimited covers accidental damage and normal wear and tear for an unlimited number of jewelry pieces. You can file unlimited claims, and it includes up to $2,500 in damages annually. What type of damages are covered?
Lost diamonds or center stones
Cracked or chipped stones
Broken clasps and hinges
Knotted chains
Refinishing and polishing
Bent or worn prongs
Restringing and resetting stones


Related Posts
Warranties
While jewelry makes a wonderful gift for that special someone (or yourself!), the truth is that it's easy to damage–and fixing it isn't cheap. Whether...
Read More →
Warranties
Whether you prefer investing in diamonds, pearls, precious gemstones or gold, repairing damaged jewelry can be very costly. This is where a jewelry wa...
Read More →
Product Maintenance
Jewelry is a wardrobe essential. From meaningful anniversary gifts to dazzling statement pieces and everything in between, jewelry carries a lot of va...
Read More →
Learn more
Extended warranties: are they worth it?
Are extended warranties worth it? Here's how to decide when and why to get an extended warranty to protect your purchase.
A guide to jewelry repair costs
With valuable items that are intended to be long-lasting, you'll get your money's worth with jewelry protection plans as repairs are practically inevitable.
What's the Mulberry difference?
Mulberry offers unlimited protection for everything you buy online. Get the coverage you need at industry-low prices.