Luggage Warranties
Whether you're taking a road trip or traveling internationally, your luggage can take a beating. We've all tried to cram too many suitcases in a tiny trunk. And if you've watched the airlines handle your luggage, you wish you hadn't decided to use that new luxury bag. With a luggage warranty, you can get affordable protection to protect your luggage across the miles.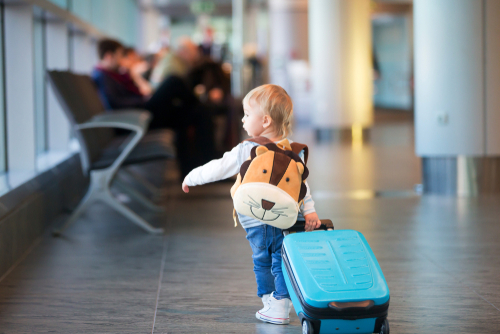 What does a luggage warranty cover?
Mulberry's product protection for luggage will make you feel at ease when a bag is rolling through puddles on crowded city streets or being jammed in a school cubby. Mulberry covers accidental damage, wear and tear, and manufacturer defects on everything from backpacks and purses to carry-ons and large suitcases. Get a handbag insurance plan to protect your splurge, or get affordable protection for sports duffle bags. You can cover every piece of luggage you own under one plan with Mulberry Unlimited.
Accidental rips and tears
Broken wheels, zippers and handles
All stains
Burns and heat marks
Manufacturer defects
Wear and tear
Related Posts
Warranties
Many of us head into a new year resolving to travel more, experience more, relax more. But travel isn't always relaxing, especially if you run into ch...
Read More →
Shopping Trends
These days, there's a smart version of almost every type of device, so why not extend that same technology to the travel market? With the introduction...
Read More →
Electronics
When traveling, the risk of losing luggage can be one of the most stressful aspects of any trip. To mitigate the concern over your luggage status and ...
Read More →
Product Tips and Tricks
Travel troubles differ in every way except one: nobody wants them. No two trips are exactly alike, and a one-size-fits-all travel insurance plan isn't...
Read More →
Learn more
Extended warranties: are they worth it?
Are extended warranties worth it? Here's how to decide when and why to get an extended warranty to protect your purchase.
Did you know you can protect these products?
Think backpacks, desk organizers, headphones, reusable water bottles – you can also protect lower-priced items that are likely to see wear and tear, or lots of use.
What's the Mulberry difference?
Mulberry offers unlimited protection for everything you buy online. Get the coverage you need at industry-low prices.