Luggage Warranties
Whether you're taking a road trip or traveling internationally, your luggage can take a beating. We've all tried to cram too many suitcases in a tiny trunk. And if you've watched the airlines handle your luggage, you wish you hadn't decided to use that new luxury bag. With a luggage extended warranty, your luggage is protected across the miles.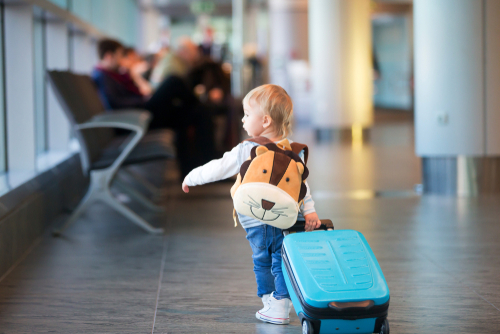 What does a luggage warranty cover?
Mulberry's product protection for luggage will make you feel at ease when a bag is rolling through puddles on crowded city streets or being jammed in a school cubby. MulberryCare covers accidental damage and manufacturer defects on everything from backpacks and purses to carry-ons and large suitcases.
Accidental rips and tears
Broken wheels, zippers and handles
All stains
Burns and heat marks
Manufacturer defects
Wear and tear
Related Posts
Warranties
Many of us head into a new year resolving to travel more, experience more, relax more. But travel isn't always relaxing, especially if you run into ch...
Read More →
Product Tips and Tricks
Travel troubles differ in every way except one: nobody wants them. No two trips are exactly alike, and a one-size-fits-all travel insurance plan isn't...
Read More →
Warranties
Many people associate product protection plans and extended warranties with high-ticket items like appliances, electronics and furniture. But did you ...
Read More →
Learn more
Extended warranties: are they worth it?
Are extended warranties worth it? Here's how to decide when and why to get an extended warranty to protect your purchase.
Is free product protection too good to be true?
The Mulberry browser extension allows you to get free protection plans on the products you buy online. But can it really be free?
What's the Mulberry difference?
Mulberry offers free and affordable product protection for nearly all of your online purchases. Learn how we can give you the industry's lowest prices.